21st Feb: BNP announces two-day program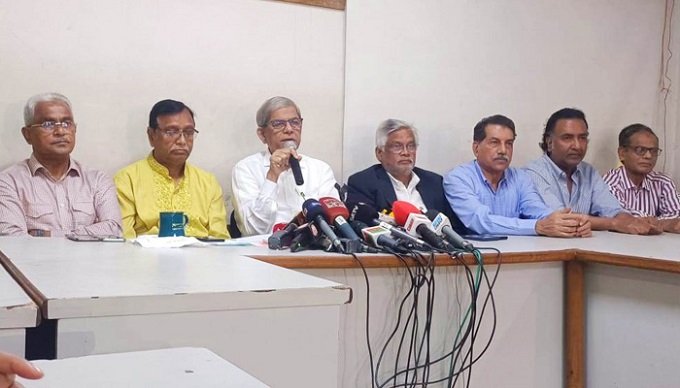 Bangladesh nationalist Party (BNP) has announced a two-day programme ahead of February 21.
BNP Secretary General Mirza Fakhrul Islam Alamgir announced this on Sunday at a press conference.
He said they will keep their party and national flags at half-mast and hoist black flags at Nayapaltan central office at 6 am on February 21.
The leaders and activists of the party will also gather in front of Balaka Cinema Hall at Nilkhet at 6 :15am wearing black badges the same day under the leadership of the Fakhrul. Later, they will first offer fateha at the graves of Language Movement martyrs at Azimpur Graveyard and then go to the Central Shaheed Minar to pay tributes to the martyrs.
Besides, BNP's different units across the country will also observe the day with due respect through various programmes.