Bangladesh envoy shares priorities of government with Finland President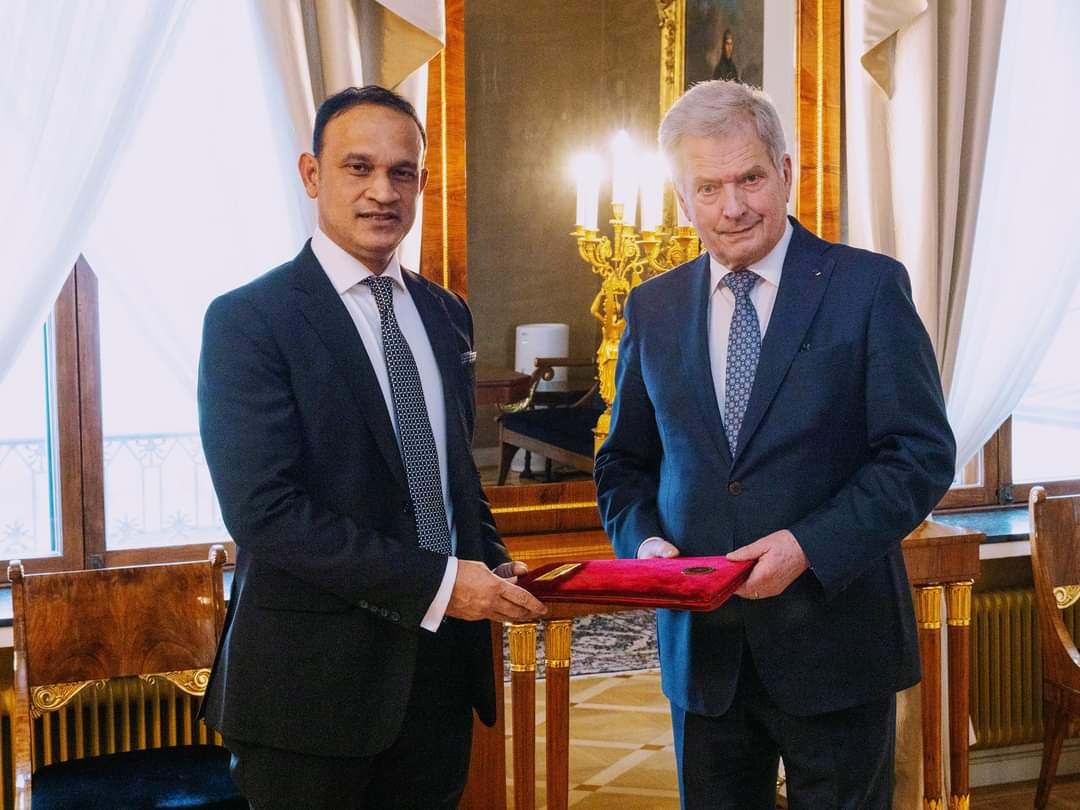 Ambassador of Bangladesh to Finland Mehdi Hasan has highlighted Dhaka's priorities with Finland in line with the Vision 2041 to become a developed and smart nation by that time.
He has recently presented his credentials to the Finnish President Sauli Niinistö at the Presidential Palace.
The ambassador was received by President Sauli Niinistö for formal audience, according to a message received here on Friday.
The Bangladesh ambassador conveyed the greetings of President and the Prime Minister of Bangladesh to the President and people of Finland.
In response, the President conveyed the greetings of the people and government of Finland to the President and Prime Minister of Bangladesh.
During the audience, the Finnish president expressed satisfaction over the bilateral relations between the two countries and appreciated the role of the Government of Bangladesh in poverty alleviation and socio-economic development of Bangladesh.
The ambassador highlighted the priorities of the government of Bangladesh in line with the Vision 2041 to become a developed and Smart nation by 2041.
The Ambassador also briefed the President different aspects of bilateral relationship between Bangladesh and Finland with particular focus on sectors of trade and investment, possible manpower export, collaboration in education, IT, technology transfer, climate change, green transition etc.
He also briefed the President about Rohingya issue and requested Finland to take meaningful measures so that Myanmar authorities take sincere and visible steps to create conducive environment in Rakhine State ensuring their safe, sustainable and dignified return to their homeland.
The President wished Bangladesh ambassador a successful tenure.
During the ceremonies, Bangladesh ambassador was accompanied by Second Secretary Shah Md Ashraful Alam Mohon.