Son stages 'dacoity' drama killing father for property: PBI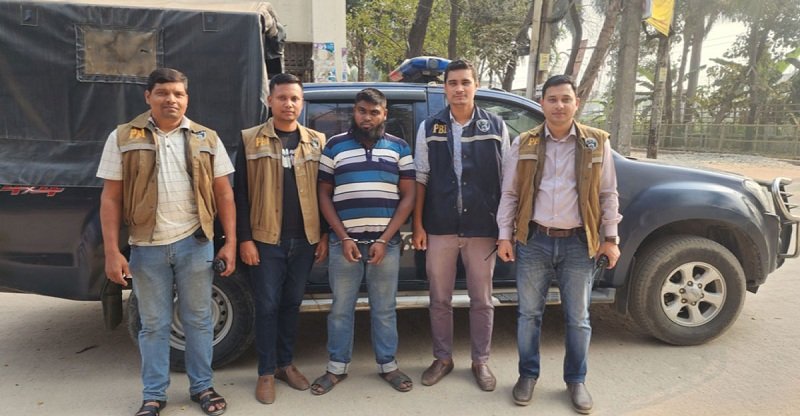 Mystery behind the murder of valiant freedom-fighter Abdul Halim at Fatullah in Narayanganj district has been unearthed by Police Bureau of Investigation (PBI).
The PBI said son HM Masud had committed the murder of his father through a hired killer at Tk 5 lakh with a view  to misappropriating father's property depriving his sisters. He himself even took part in the murder. Then he staged a drama of dacoity to divert the incident of murder to a different direction.
Addressing a press conference at the PBI's Dhanmondi office in the capital early Sunday (February 12, 2023) afternoon, Narayanganj district police super Monirul Islam said the law enforcers learnt about the mystery of murder following the arrest of hired killer Rubel from Jatrabari area on Saturday. He is also a CNG-run autorickshaw driver.
Monirul Islam said slain Abdul Halim, a resident of Dharmaganj Mowla Bazar area under Enayet Nagar union of Fatullah Police Station, drew Tk 30 lakh from his bank account about two months ago. Then had a confrontation with his son HM Masud, 42, over sharing his land property among his sons and daughters.
According to a plan, Masud then hired killer Rubel who had allegedly strangled Abdul Halim entering his own flat on the first floor of his house in exchange of Tk 5 lakh at night on January 31 last. Masud told police that he did it to deprive his own sisters from their father's property.
On the following day, Jaher Ali, son-in-law of the slain Abdul Halim, filed a murder case at Fatullah Police Station.
During the murder of Abdul Halim, both Masud and hired killer Rubel looted Tk 32 lakh.
On the basis of information disclosed by Rubel, the PBI seized evidence. He also made confessional statement to a court.
The police official said accused Masud didn't do any work. He used to run his family with the earnings from his father's property. Even, he was not a drug addict and used to go to Tablig Jamaat. He got involved in the murder of his father to establish his sole supremacy over his father's property.
Monirul Islam also said Masud had allegedly fled to a neighbouring country. Necessary steps have been taken to communicate the Interpol to arrest Masud and bring him back to the country.