Life and career of Shahabuddin Chuppu
Md Shahabuddin Chuppu, who is set to become the next President of Bangladesh, is a lawyer by profession and a member of the Advisory Council of Bangladesh Awami League.
Md Shahabuddin was born in Pabna in 1949 and was one of the first members of Pabna district Chhatra League, Awami League's student wing. He would eventually become the unit's president, UNB reports.
In 1971, he was the convenor of the Swadhin Bangla Chhatra Sangram Parishad in Pabna, and took part in Liberation War.
He became the president of the Pabna district Jubo League in 1974.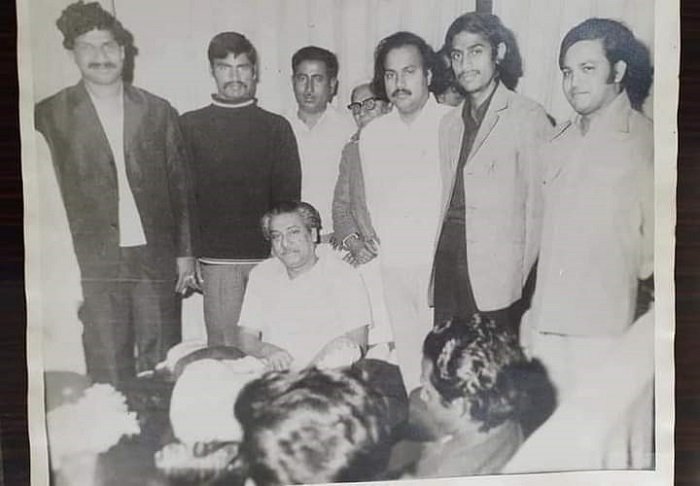 He was imprisoned following the brutal assassination of Bangabandhu Sheikh Mujibur Rahman in 1975. He was later appointed as the Law Ministry's coordinator in the Bangabandhu assassination case.
In 1982, he joined the BCS (Judicial) Department, and in 1995, he was elected General Secretary of the Judicial Service Association.
He served as the chairman of the Judicial Inquiry Commission, which investigated murders, rapes, thefts, and other crimes by BNP-Jamaat alliance's activists and leaders following the 2001 general election.
He also worked as a District and Sessions Judge and retired in 2006. He was a commissioner at Anti-Corruption Commission from 2011 to 2016.
In the previous National Council of Bangladesh Awami League, he served as election commissioner.
He earned his LLB from Rajshahi University in 1975, and completed his MSc from the same institution.
Md Shahabuddin's wife Prof Dr Rebecca Sultana, is a former joint secretary of the government.