'Chollet's visit to help strengthen Dhaka-Washington ties'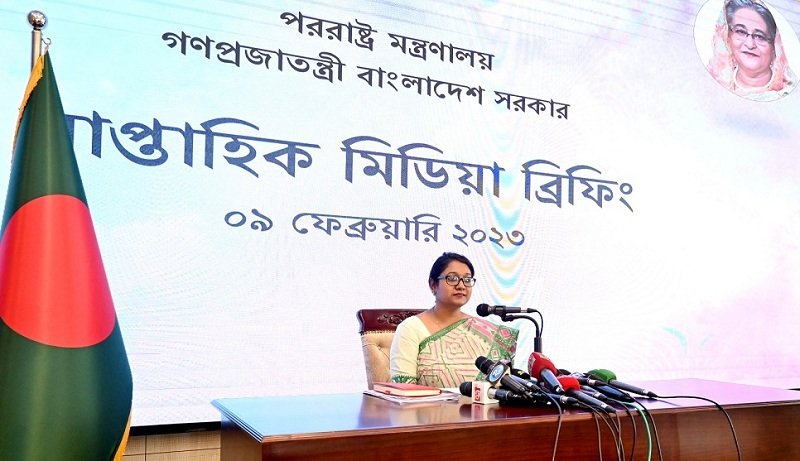 The forthcoming visit of Counselor of the US Department of State Derek Chollet will help strengthen Bangladesh-US relations, said a spokesperson Thursday.
"Counselor Derek Chollet will be visiting Bangladesh. The purpose of his visit is to strengthen the bilateral relations between Bangladesh and the United States," Ministry of Foreign Affairs Spokesperson Seheli Sabrin told reporters Thursday (February 9, 2023) afternoon.
The US Counselor serves at the rank of under secretary as a senior policy advisor to the US secretary of state on a wide range of issues and conducts special diplomatic assignments as directed by the secretary.
Sabrin said Chollet will also discuss the Rohingya issue and see the situation on the ground. Bangladesh is hosting over 1.1 million Rohingyas in Cox's Bazar and Bhasan Char.
"The programmes are yet to be finalised," said the spokesperson about Chollet's planned February 14-15 visit.
Chollet previously held positions at the state department, the White House, and the Department of Defence.
From 2012-2015, he was the US assistant secretary of defence for international security affairs, where he managed US defence policy towards Europe, the Middle East, Africa, and the Western Hemisphere.
Before joining the Pentagon, Chollet served at the White House as special assistant to the president and senior director for strategic planning on the National Security Council (NSC) staff.
From 2009 to 2011, he was the principal deputy director of the state department's policy planning staff.
He served on the 2020 Biden-Harris State Department transition team as well as the 2008 Obama-Biden NSC transition team.