Harry and Meghan to be questioned in defamation case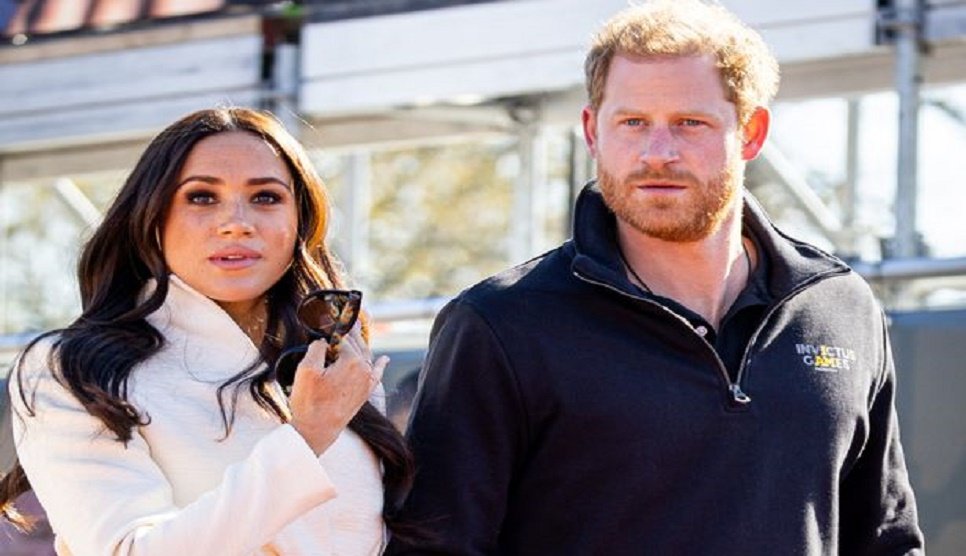 The Duke and Duchess of Sussex will be questioned as part of a US defamation case brought by Meghan's half-sister.
This comes after a motion to stop depositions in the civil case from taking place was dismissed by a judge.
Samantha Markle is suing Meghan for "defamation and injurious falsehoods" following the royal couple's interview with Oprah Winfrey in 2021.
She alleges she was defamed when Meghan "falsely and maliciously" said she was "an only child".
The much-anticipated interview with Winfrey saw the couple discuss their families, royal life and mental health.
The duchess' half-sister claimed, in a filing submitted in March, that Meghan made "demonstrably false and malicious statements" to a worldwide audience.
This case comes after the publication of Prince Harry's memoir Spare in January and the couple's Netflix series last year.
A deposition is a formal statement of evidence required to be taken of a witness or party to litigation by a court.
The duchess' motion to stop depositions in the case from taking place was dismissed on Tuesday by Florida judge Charlene Edwards Honeywell.
"Meghan – who was featured with Prince Harry on the cover of Time Magazine's annual feature on 'The World's Most Influential People' – published and disseminated false and malicious lies designed to destroy Plaintiff's reputation and which have subjected Plaintiff to humiliation, shame and hatred on a worldwide scale."
It was also added in the filing that Meghan had used "the powerful resources of the royal family's public relations operation" to disseminate and spread "lies worldwide" about her half-sister and their father Thomas Markle.
"Defendant orchestrated the campaign to defame and destroy her sister's and her father's reputation and credibility in order to preserve and promote the false 'rags-to-royalty' narrative," the filing stated.
"[It was] a premeditated campaign to destroy their reputation and credibility so they could not interfere with or contradict the false narrative and fairy tale life story concocted by the defendant."