Special steps to eliminate trans fat: Health Minister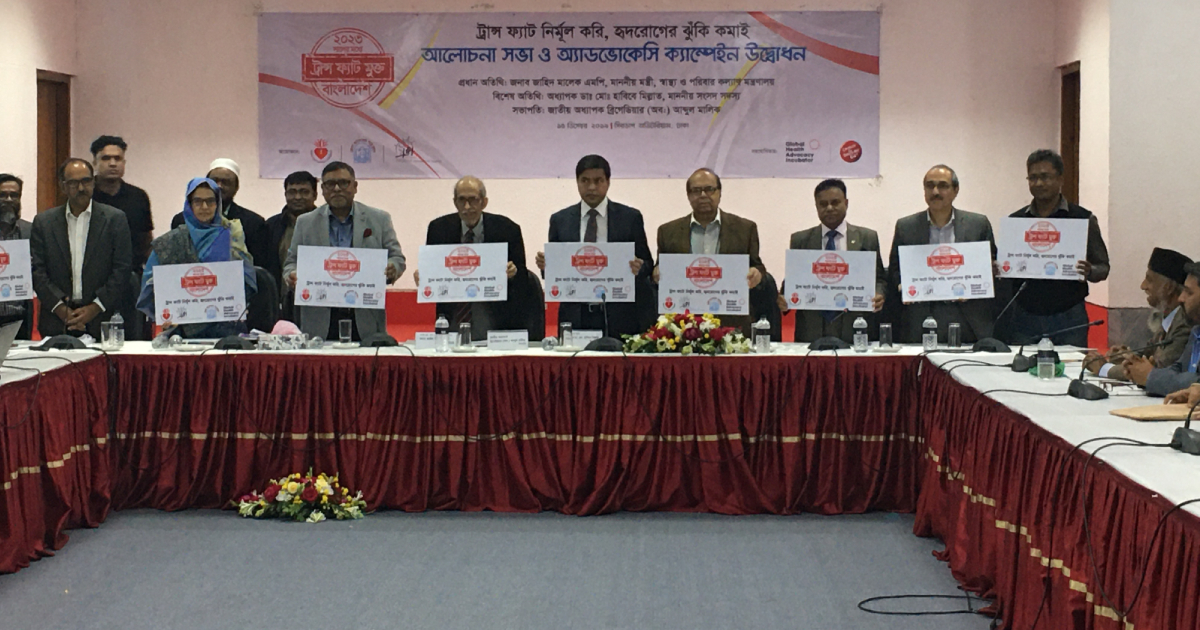 Bangladesh will take special initiatives to eliminate trans fat, Health Minister Zahid Maleque said Sunday.
"To determine the maximum level of Trans-fat to 2 percent, it is also necessary to legislate as well as implement policies accordingly," he said at an inaugural advocacy campaign titled 'Eliminate Trans-fat, Reduce Heart Disease Risks', according to a statement.
Trans fat (Trans Fatty Acids) is a certain type of fat which is injurious to health and the consumption of it causes the blood flow of the arteries to be blocked, raising risks of heart attacks, stroke and type 2 diabetes.
The campaign was jointly organised by the National Heart Foundation, PROGGA (Knowledge for Progress) and Consumers Association of Bangladesh (CAB) at the CIRDAP Auditorium in the city.
"We can certainly reduce the trans fat level to 2 percent by 2023, with the aid of the Prime Minister," said Prof Dr Md Habibe Millat, MP, the special guest of the event.
He promised to provide thorough support and assistance to legislate regulatory laws to eliminate trans fat.
CAB President Ghulam Rahman said vegetable oils containing excessive levels of trans fat should not be imported.
Chairing the event, National Prof Brigadier (retd) Abdul Malik, the founder and President of the National Heart Foundation of Bangladesh, said the number of people with heart disease below 50 years of age is increasing now-a-days for which trans fat is a major determinant.
He hoped the situation can be changed by eliminating trans fat.
ABM Zubair, Executive Director of PROGGA, said each year around 277,000 people die of heart diseases in Bangladesh. He said the intake of unhealthy foods is one of the leading but preventable causes of heart diseases.
The keynote speakers of the programme included Professor Dr Sohel Reza Choudhury, Department of Epidemiology and Research, National Heart Foundation of Bangladesh; Muhammad Ruhul Quddus, Country Coordinator of Global Health Advocacy Incubator (GHAI) and Md Hasan Shahriar, Team Leader of Trans Fat Project, PROGGA.
The programme was hosted by the President of Bangladesh Health Reporters' Forum Toufiq Maruf.
Prof Dr AHM Enayet Hussain, Additional Director General (Planning and Development), Director General Health Services; Md Muazzem Hossain, Director General, Bangladesh Standards and Testing Institution; Syeda Sarwar Jahan, Chairman, Bangladesh Food Safety Authority and others were present there.