Bogura-6 by-election: Voting underway amid low turnout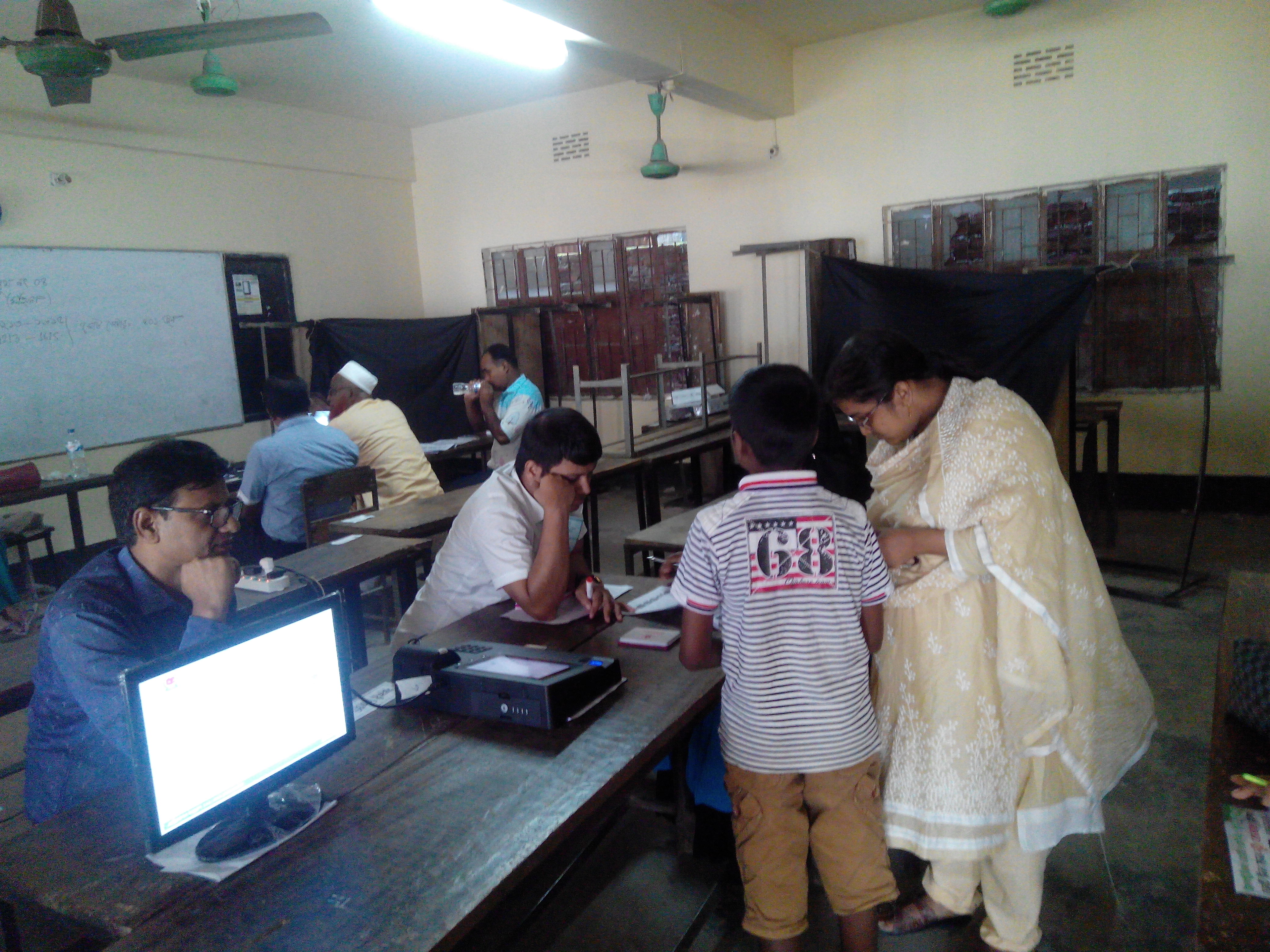 The balloting began at 9 am and will continue till 4 pm without any break.
Visiting different polling stations the UNB correspond found that the voter turnout was poor in the morning.
However, no irregularities were reported from any polling centre till noon.
Meanwhile, the Election Commission took all the preparations to smoothly hold the by-polls using Electronic Voting Machines (EVMs).
The constituency was declared vacant as BNP Secretary General Mirza Fakhrul Islam Alamgir, who was elected from the parliamentary seat in the December 30 general election,did not take oath as MP within the 90 days from the date of the first meeting of parliament.
Golam Mohammad Siraj of BNP, T Zaman Niketa of Awami League, Nurul Islam Omar of Jatiya Party, Dr Mansur Rahman of Bangladesh Congress, Mufti Rafiqul Islam of Muslim League and independent candidate Md Minhaz Mondal are there in the election race.
Besides, another independent candidate Syed Kabir Ahmed Mithuquit the election race after the expiry of the deadline.
There are 387,458 voters — 191,668 males and 195,790 females – in the constituency.
Earlier, the EC identified 111 out of total 141polling centres as important.
Five policemen and 12 Ansar members have been deployed in every important polling centrewhile four policemen and 12 Ansar members at a normal centre.
Besides, 12 platoons of Border Guard Bangladesh, 12 teams of Rapid Action Battalion (Rab) and 12 executive magistrates are there in the field apart from 12 teams of striking forces to ensure security.