Paper importers demand 80pc import duty cut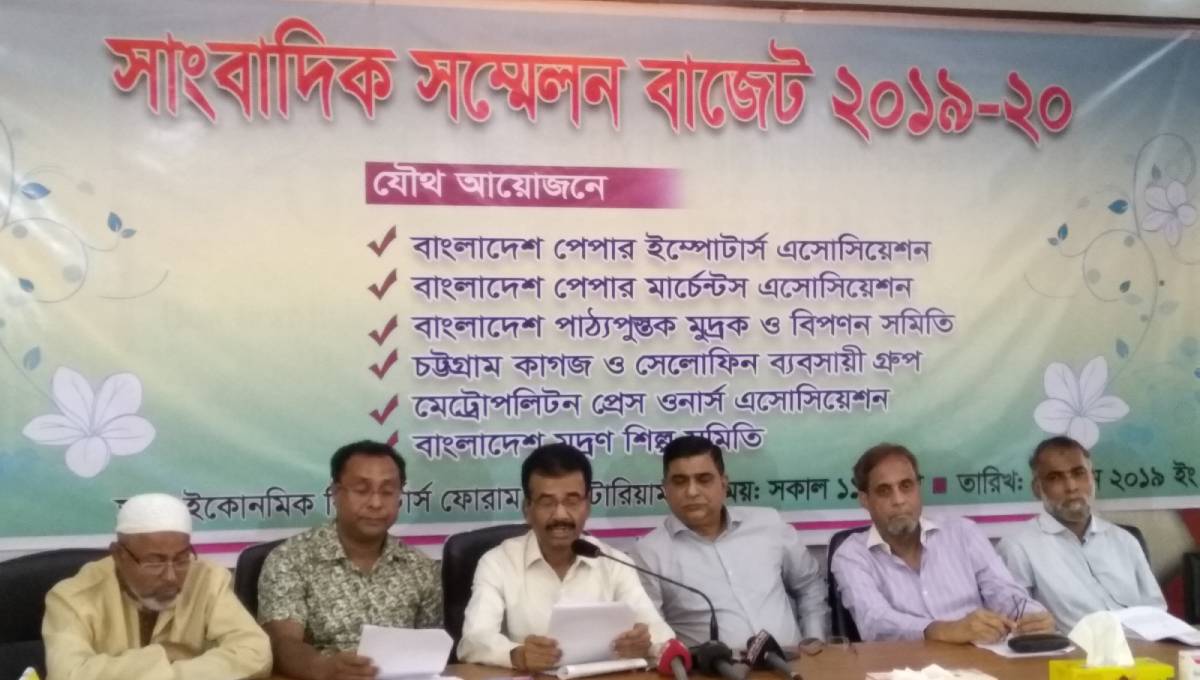 Dhaka, June 22 : The paper importers of the country on Saturday urged the government to fix five percent import duty in the budget from the existing 25 percent to help the local industry flourish.
The demand was raised at a press conference at the Economic Reporters Forum (ERF) auditorium in the capital.
Six organisations – Bangladesh Paper Importers Association, Bangladesh Paper Merchants Association, Bangladesh Pathapustuk Mudron O Biponon Samity, Chattogram Paper O Selophin Babosai Group, Metropolitan Press Owners Association, and Bangladesh Mudron Shilpo Samity – organised the briefing.
The annual local demand for raw materials of paper is 5,00,000 tonnes but less than 2,000 tonnes are imported legally, Paper Importers Association President Shafiqul Islam Bharosa pointed out.
In a written statement, Mudron Shilpo Samity chief Shahid Serneabat said that accepting their demands will help create a balanced market.
"We urge the government to fix the import duty at five percent from the existing 25 percent to help the local industry flourish," Bharosa said. "This will encourage legal imports."