MoU signed to implement Component-3 of SCMFP
Sylhet Mirror Published at : 20 June 2019, 5:16:19 PM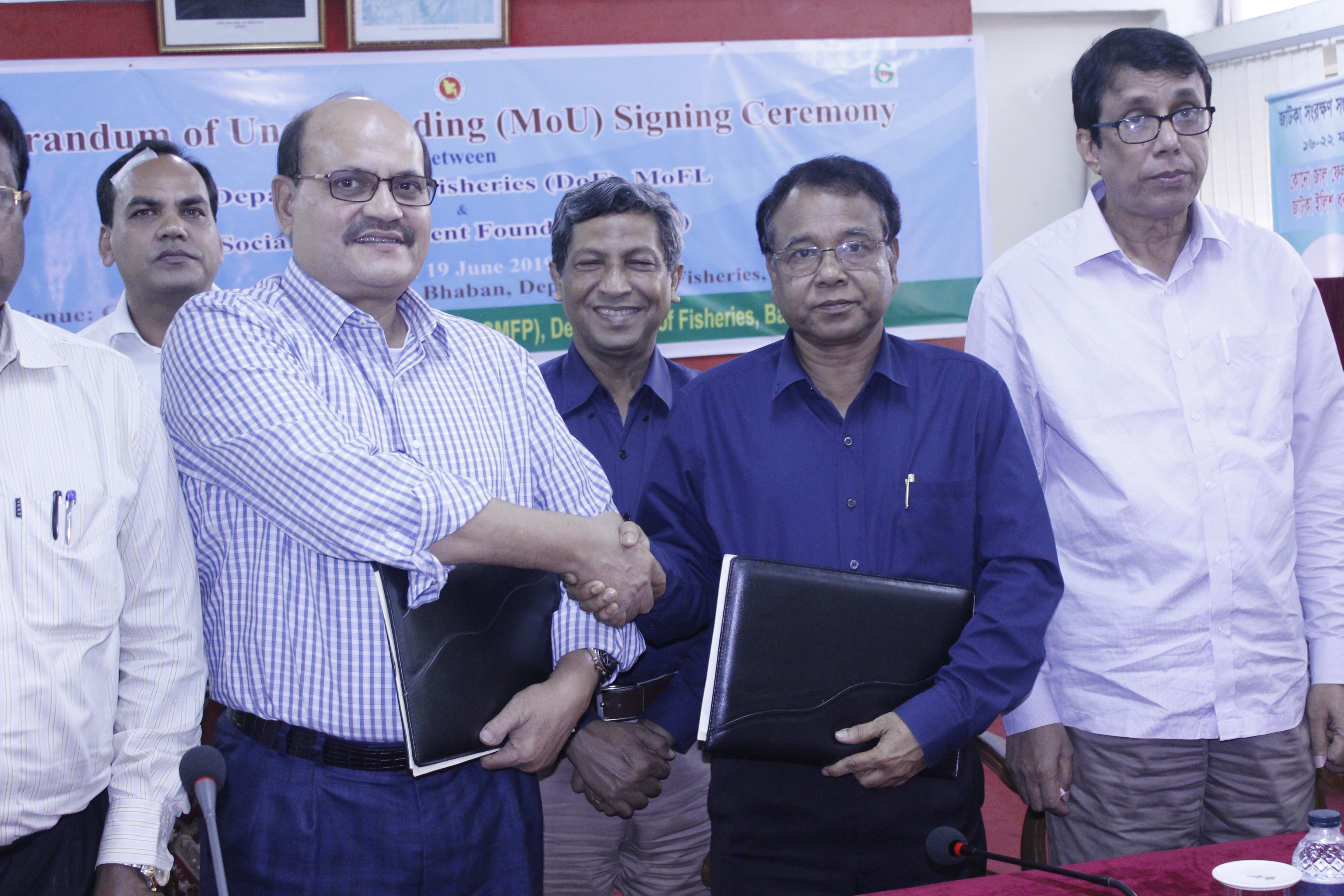 Dhaka, June 20 : A Memorandum of Understanding (MoU) was signed on Wednesday for the implementation of Component-3 (Community Empowerment and Livelihoods) of the Sustainable Coastal and Marine Fisheries Project Phase-I (SCMFP).
The parties involved in the MoU are – the Department of Fisheries (DoF), Ministry of Fisheries and Livestock (MoFL), Bangladesh and Social Development Foundation (SDF), Financial Institutions Division (FID), and Ministry of Finance (MoF).
DoF Director General Abu Sayed Md Rashedul Haque and SDF Managing Director AZM Sakhawat Hossain signed the MoU on behalf of their respective sides at DoF conference center in the city's Kakrail, said a press release issued on Thursday.
Senior officials of both organisations, including Hassan Ahmed Chowdhury, Project Director of SCMFP and MIM Zulfiqar, Project Coordinator, Component-3 of SCMFP from SDF, were also present at the signing ceremony.
Under the MoU, SDF is responsible for implementing the third component, one of the four components of SCMFP Phase-I, following Community Driven Development approach.
The goal is to empower fishers' communities through a package of investment and financial support to strengthen community fisheries management and transforming livelihoods in poor fishing communities by reducing dependence on fishing.
The budget is equivalent to $50.24 million that came from the International Development Association and the World Bank Group.
However, the DoF will implement rest of the three components of SCMFP Phase-I with the overall project development objective to improve management and production of marine and coastal fisheries and aquaculture.