PM placing budget as Finance Minister falls sick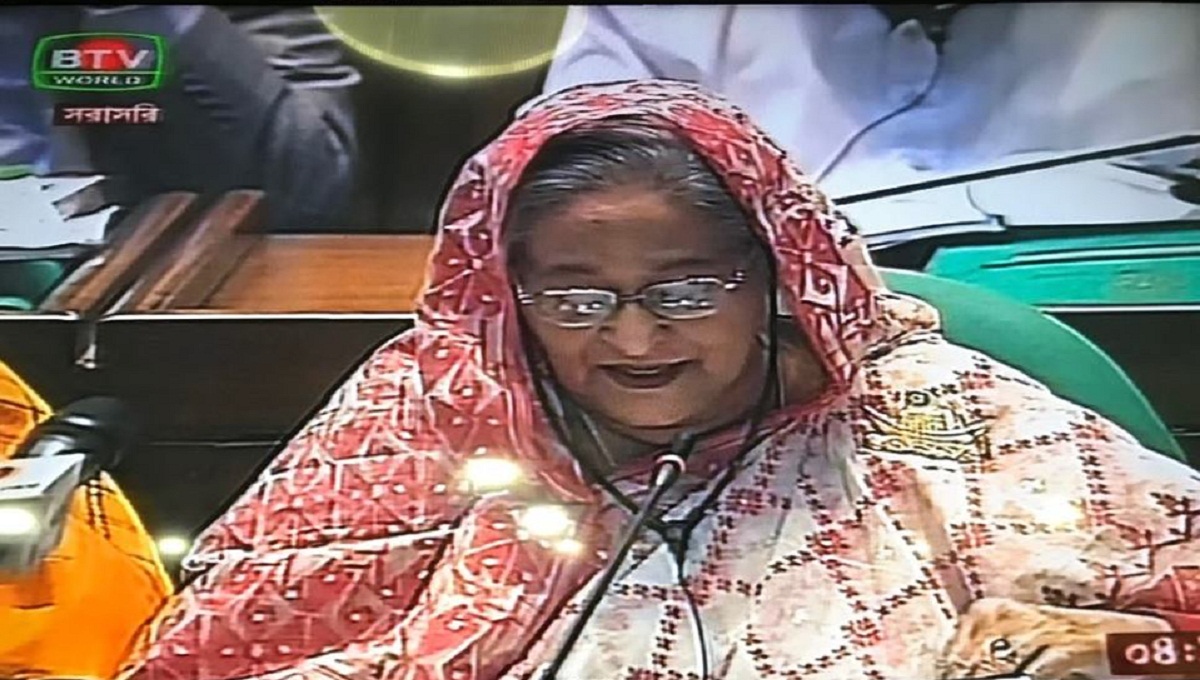 Dhaka, June 13 : Prime Minister Sheikh Hasina is presenting the national budget in Parliament for the 2019-20 fiscal year as Finance Minister AHM Mustafa Kamal has fallen sick.
The finance minister started presenting the national budget in the House around 3:07pm on Thursday.
However, he was having problem in placing the budget.
Later, the Prime Minister stepped in, saying the minister was unable to read out the budget speech. "If the Speaker allows me, I can read it out," she said.
Later, she started placing the budget on behalf of the finance minister after Speaker Dr Shirin Sharmin Chaudhury gave her the go-ahead signal.
This is the first budget of the Awami League government of its third successive term and also the first one for Mustafa Kamal as the Finance Minister.
Earlier, President Abdul Hamid authenticated the national budget and the revised budget for placing before the Jatiya Sangsad.
The new budget envisages collecting Tk 377,810 crore as revenue in the new fiscal year.
Of the amount, the National Board of Revenue (NBR) has been tasked to collect Tk 3,25,600 crore as revenue. The non-NBR revenue collection target is  Tk 14,500 crore while the non-llection target is Tk 37,710 crore.
Besides, Tk 4,168 crore will come from foreign grants.
A 15-minute documentary highlighting various economic developments of the government was shown through a multimedia presentation before the beginning of the budget speech.