Ruling party leaders help me a lot: Sylhet Mayor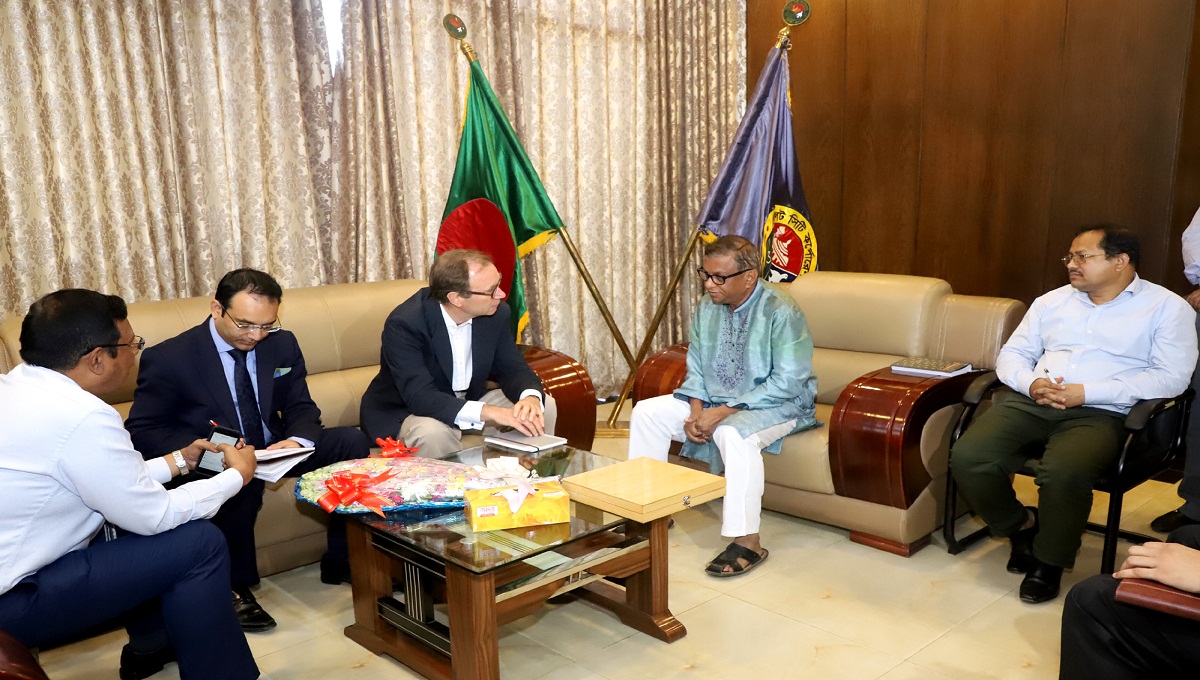 Sylhet Office : Sylhet City Corporation (SCC) Mayor Ariful Haque Choudhury on Tuesday said residents of the area work together for the locality's development irrespective of political affiliations.
"Former finance minister AMA Muhith and incumbent Foreign Minister AK Abdul Momen have been helping me a lot for the development of SCC," he told British High Commissioner Robert Chatterton Dickson at his office in the city.
Ariful won the SCC election from BNP which has been out of office for over a decade.
When Dickson paid a courtesy call on the mayor at the Nagar Bhaban, Ariful informed him about various initiatives to free the city from water stagnation and traffic jam.
The mayor said they were going ahead with development activities keeping in mind that the city is in an earthquake prone area.
Ariful informed Chatterton about the non-communal co-existence of the people and sought UK's technical assistance in implementing the master plan and development projects.
Chatterton said he would consider the matter.