Rhodes wants Shakib to prove his worth in World Cup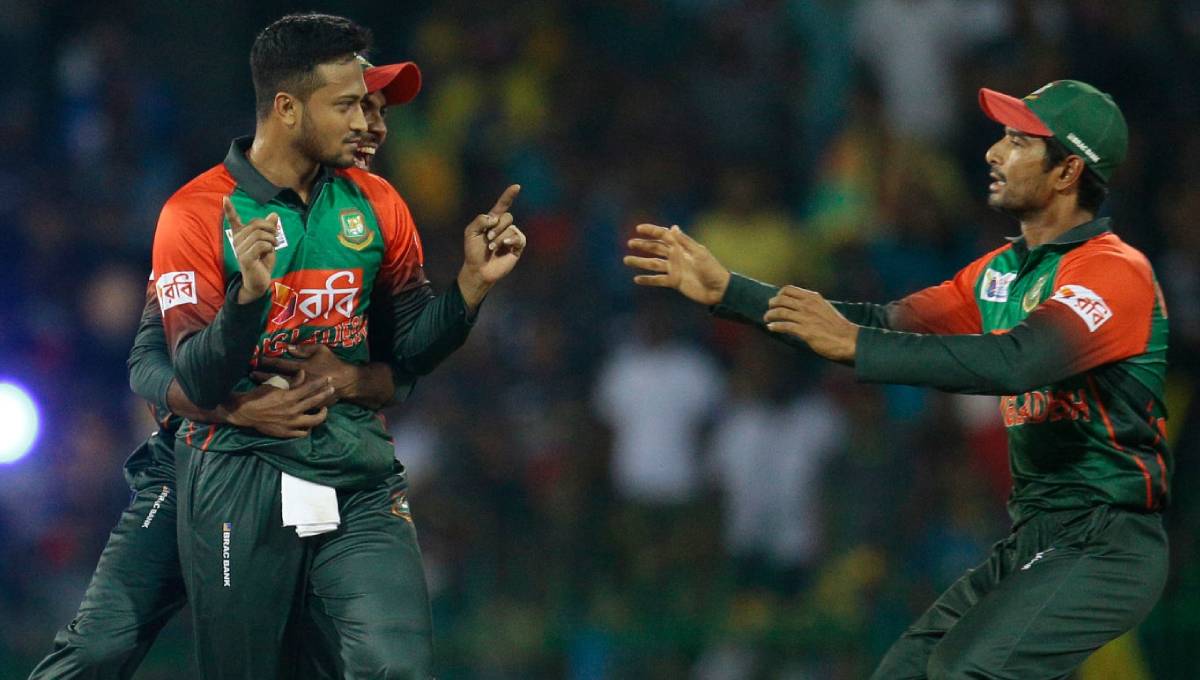 Dhaka, May 27 : Bangladesh head coach Steve Rhodes said he wants Shakib Al Hasan to prove his worth of being No.1 all-rounder in the World Cup.
Shakib, who missed out the final of tri-nation series in Ireland, is now set to face India on Tuesday in the final warm-up game before the World Cup begins.
"He is looking forward to a wonderful tournament. I think he has got a bit of a point to prove and he probably thinks that as well. He seems to have been a little bit forgotten but now he backed as the world's No.1 all-rounder in ODI cricket – and that is where we think he belongs," Rhodes told the ICC.
It was unfortunate that Shakib missed out the final of the tri-nation series, but he played a pivotal role for the Tigers to march to the final. Before the final, he played three matches and scored two unbeaten fifties along with taking two wickets. His performance was crucial to gather confidence for the Tigers at the early stage of the event.
According to Rhodes, Shakib is now at the pick time to make the people believe that he is number one all-rounder now. "But he has got a point to prove to make sure everybody else believe that (he is number one)." Rhodes also told.
Shakib played 21 matches in the last three World Cups and scored 540 at an average of 30 by taking 23 wickets. He registered five fifties in World Cups but yet to hit a ton.
Rhodes also talked about Mahmudullah Riyad who is not at his best with the ball in hand for a shoulder injury. Rhodes believes Mahmudullah will be fine before their first assault in the World Cup.
"Mahmudullah's shoulder is coming along slowly. I don't think it would have been possible for him to bowl against Pakistan (in warm-up game) even if that was washed away due to persistent rain. We are very optimistic that we can get him up and running for the early stages of the World Cup," Rhodes told the ICC.
On last Friday, Mahmudullah told the media that he is getting fit slowly and ready to bowl two-three overs in the practice game.
Bangladesh will face India on Tuesday in their final warm-up game before the World Cup at Sophia Garden, Cardiff. Mahmudullah might bowl in this match. After that, the Tigers will set their camp in London where they will play first two of their World Cup matches against South Africa and New Zealand respectively on June 2 and 5.