Padma Bridge's 13th span installed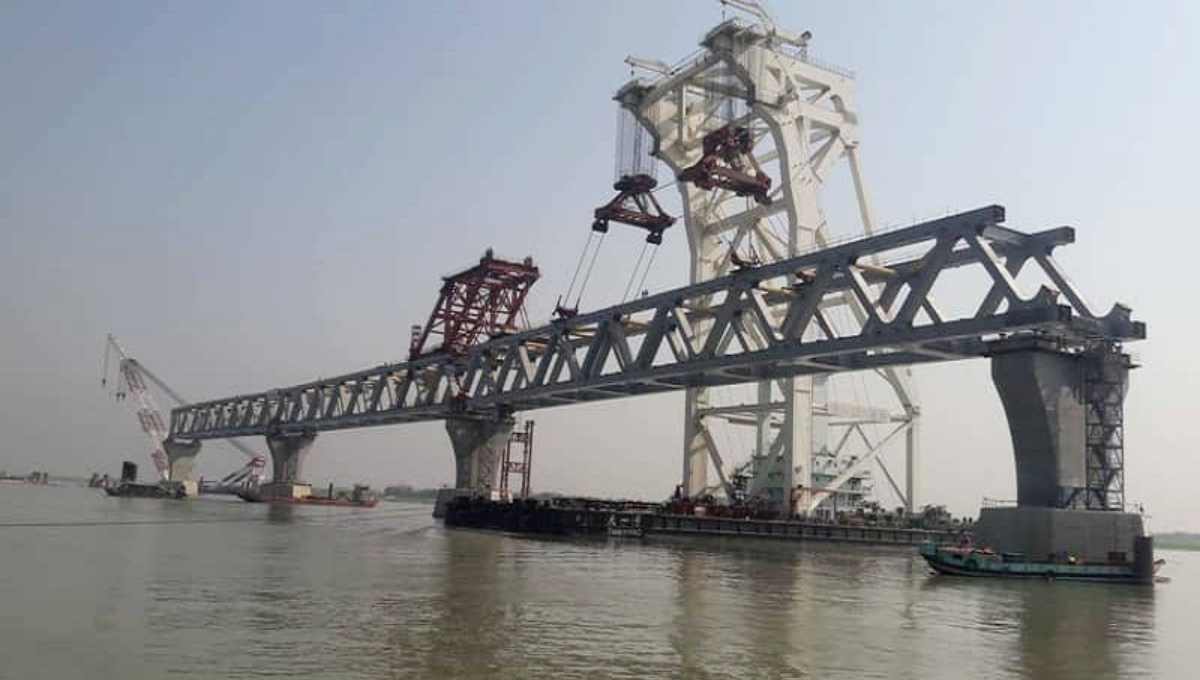 A total 1,950 metres of bridge is visible now with the installation of the 13th span on the 14 ad 15 no pillars, said engineer of Padma Bridge Project Humayun Kabir.
The Padma Multipurpose Bridge started becoming visible with the installation of 150-metre span on pillars 37 and 38 on October 30, 2017.
Work on the country's largest bridge started in December 2015.
The 6.15-kilometre bridge will have a total of 41 spans, each 150 metres long.
According to the engineers concerned, a total of 41 spans will be installed on 42 concrete pillars.