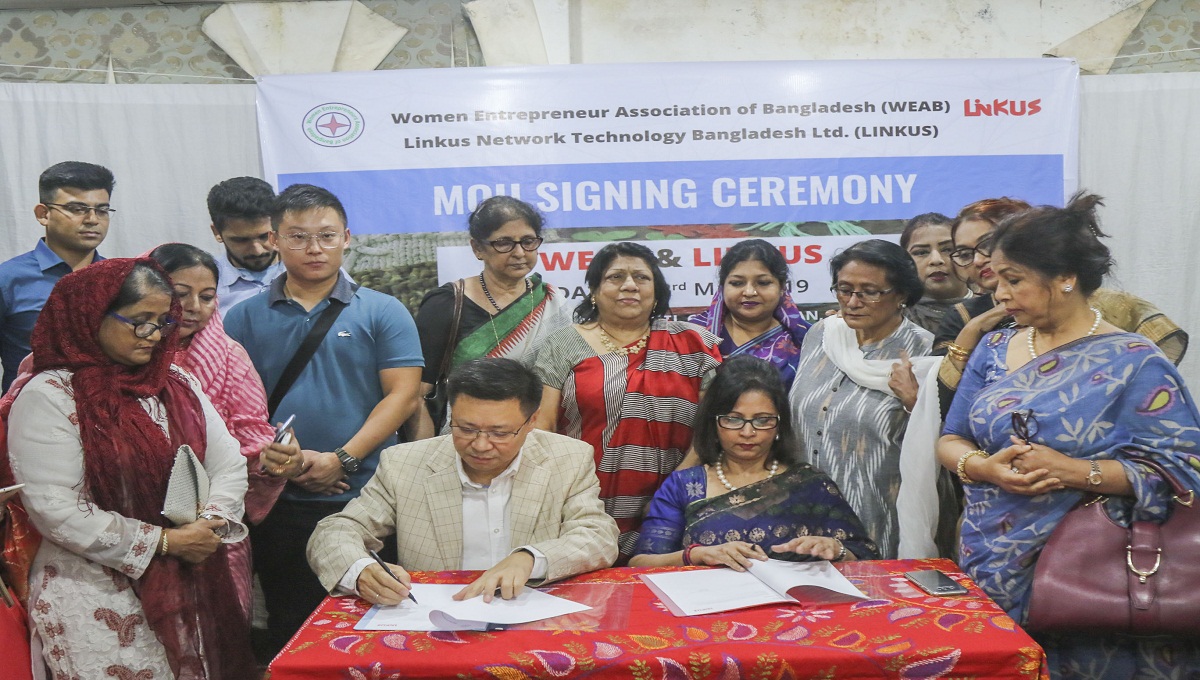 May 23 : Women Entrepreneurs Association of Bangladesh (WEAB) and Linkus Network Technology Bangladesh Limited have signed a memorandum of understanding (MoU) to ensure collaborative usage of their resources.
The MoU was signed at a fair arranged by WEAB in Kalabagan area of the capital on Thursday.
WEAB Founder President Nasreen Fatema Awal, and Linkus Chairman Ye Liang signed the MoU on behalf of their respective organizations.
WEAB Founder President Nasreen Fatema Awal said, "Now our friendship with Linkus has started officially. I hope along with good sales we'll have good standard of products as well."
Other officials of WEAB and Linkus were also present in the signing ceremony.
Linkus Chairman Ye Lian mentioned that both the organisations are a united family now.
"We will be able to help WEAB members and consumers with new technologies from China," he said.
By signing MoU WEAB and Linkus agreed to utilize both of their platforms equally through various steps such as, using Linkus platform for online training programs among WEAB members, co-organising small interaction fairs, using the 'Linkus App' for achieving promotions and sales across all branches of  WEAB and more.
Linkus is a digital live streaming platform which provides digital services for the users including real time traffic live information, online training, e-store with live promotions of products and more.