WB to provide $165mn to improve service delivery to Rohingya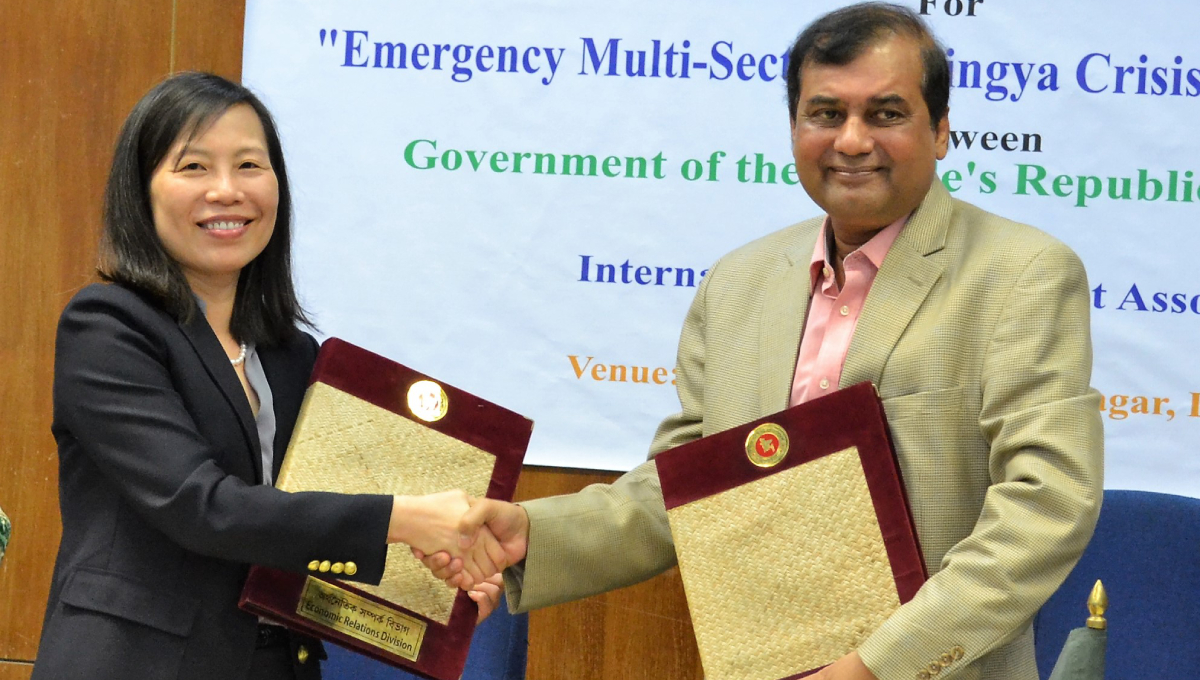 Dhaka, May 8 : The government of Bangladesh on Wednesday signed a $165 million grant financing agreement with the World Bank to provide basic services and build disaster and social resilience for Rohingyas taken shelter in Cox's Bazar fleeing violence in Myanmar.
To help Bangladesh deal with the world's fastest growing exodus, the Emergency Multi-Sector Rohingya Crisis Response Project will build 53 multipurpose disaster shelters in and around the camps, pave more than 200 km of roads, provide water and sanitation services for around 200,000 people, and set up 1,500 solar street lights.
The project will also help strengthen emergency response services, provide community works and services, and prevent gender-based violence.
Monowar Ahmed, Secretary of Economic Relations Division (ERD) and Dandan Chen, World Bank Acting Country Director for Bangladesh and Bhutan inked the agreement on behalf of their respective sides at the ERD office in the city, said a WB release.
Dandan Chen said Bangladesh has generously provided shelter to about a million Rohingya refugees but the needs of both the Rohingya and the host community are huge. "This project addresses the current refugee crisis but goes further to help strengthen the government's overall capacity to plan, coordinate and respond to emergencies," she said.
Monowar Ahmed said, "We're happy that the World Bank has joined hands with grant support to build disaster resilience and basic infrastructure and improve service delivery for the forcibly-displaced Rohingya population."
The $165million grant is the third in a series of planned financings of approximately half a billion dollars announced by the World Bank in June 2018.
Earlier, the World Bank committed a $75 million grant that includes a $13 million from Canada, to meet health and learning needs of the Rohingya.