ADB continues to deliver dev results for Asia and Pacific: Report
'Its response to climate change, support for gender equality accelerated'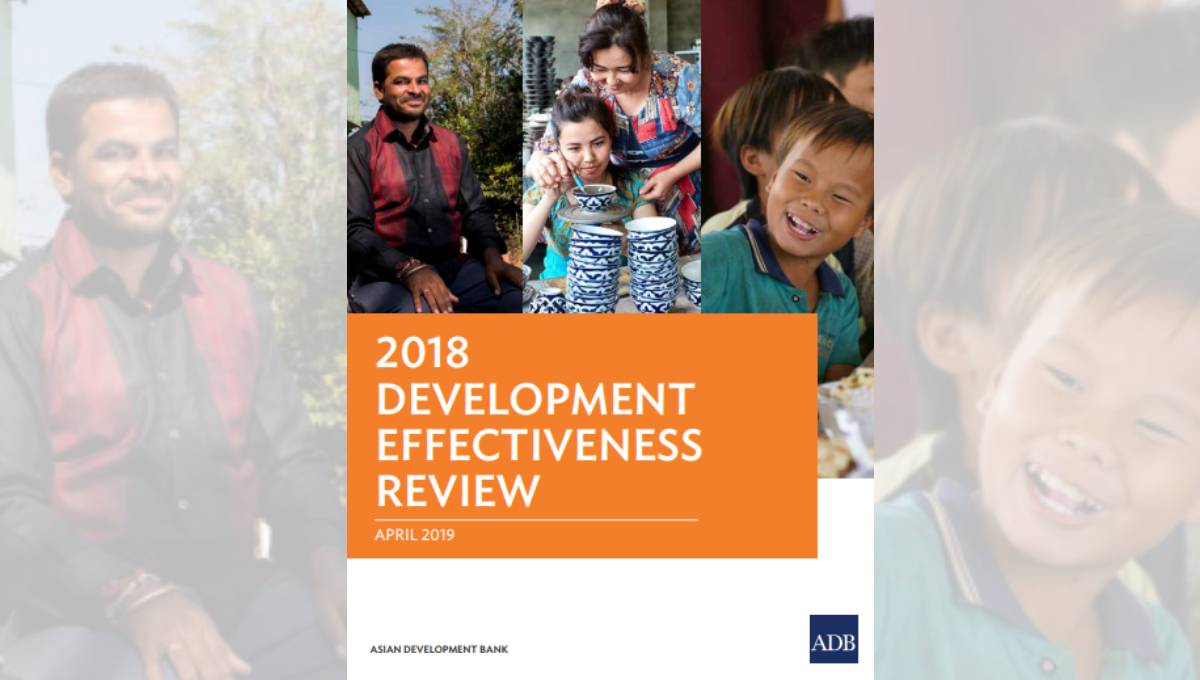 Dhaka, May 2 : The Asian Development Bank (ADB) continues to deliver on its goal of achieving a more prosperous, inclusive, resilient, and sustainable Asia and the Pacific through increased development finance and more efficient strategic operations.
It also enhanced focus on partnerships and collaborations, said a new ADB performance review launched on Thursday.
The 2018 Development Effectiveness Review (DEfR), the 12th in the series of annual performance reports prepared by ADB, was launched in Nadi, Fiji at the 52nd Annual Meeting of ADB's Board of Governors.
The report, based on ADB's corporate results framework, assesses the bank's performance and progress in implementing its strategy across various results indicators.
"The 2018 DEfR highlights ADB's efforts, and successes, in delivering on its mission of helping the Asia and Pacific region become more prosperous, inclusive, resilient, and sustainable," said the Director General of ADB's Strategy, Policy, and Partnerships Department Tomoyuki Kimura.
ADB will continue enhancing its operations to help more people in the Asia and Pacific region, said Kimura.
ADB operations in 2018 continued to grow, with commitments, including loans and grants, reaching $21.6 billion, up 10 percent from the $19.7 billion committed in 2017, said the report.
Direct value-added cofinancing signed last year hit a record high of $14 billion, up from $11.8 billion in 2017, while disbursements also reached its highest ever at $14.2 billion in 2018, which is $2.7 billion more than the previous year.
ADB's response to climate change and support for gender equality accelerated, according to the report.
The share of ADB operations supporting climate change adaptation and mitigation during the 2016–2018 review period reached 56 percent, surpassing the 2020 target of 45 percent.
Meanwhile, the share of committed sovereign operations supporting gender mainstreaming increased to 52 percent, exceeding the 2020 target of 50 percent of overall ADB operations.
The achievement of gender equality results also remained above target, with 76 percent of completed operations successfully delivering their intended results in this priority area.
Financing for private sector operations also reached new heights, with commitments increasing by 37 percent to $3.1 billion in 2018 from $2.3 billion in 2017.
Private sector operations' share of the total signed ADB financing, meanwhile, rose to 19.3 percent in 2018 from 13.3 percent in 2017, putting it on track to reach the 2020 target of 20 percent.
Education and health financing are also on track to meet their 2020 targets. Education commitments reached a record 7.5 percent share of total commitments in 2018—achieving for the first time the 6 percent to 10 percent 2020 target range—with volume of commitments more than doubling to $1.6 billion, comprised of 13 loans and grants.
Health financing also more than doubled to $515 million in 2018, with 13 loans and grants committed.
ADB's social protection support, however, declined to 4.9 percent in 2016–2018 from 5.1 percent of the bank's total operations in 2015–2017, remaining short of the 6 percent target.
In 2018, ADB operations in the Asia and Pacific region have helped 1.2 million students get trained and educated under improved quality assurance systems; built and upgraded 8,400 kilometers of roads; reduced 2.4 million tonnes of annual greenhouse gas emissions, said the report.
The ADB operations provided new or improved water supply for 413,000 households; improved people's and businesses' access to finance through 2.4 million microfinance loan accounts opened; and enhanced regional and international trade with 6.7 million tonnes of annual cross-border cargo volume facilitated.
Apart from enhanced operations for its developing member countries in the Asia and Pacific region, ADB is also expanding efforts in improving internal governance and management.