Sayeed elected Hockey Federation general secretary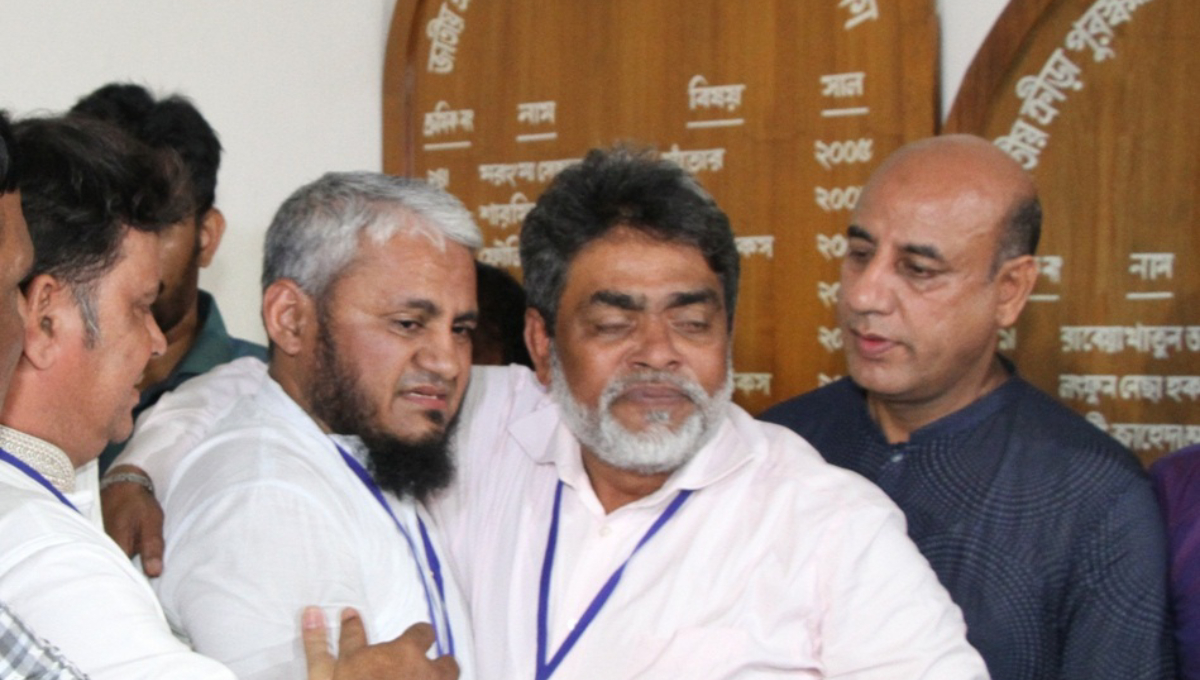 Dhaka, Apr 29 : Dhaka Mariner Youngs Club Hockey Committee Chairman and Mohammedan SC councillor AKM Mominul Haque Sayeed was elected new general secretary of the Bangladesh Hockey Federation (BHF) on Monday.
Sayeed beat outgoing general secretary and first captain of Bangladesh National Hockey team Abdus Sadeque by 47-36 votes in the much-talked-about election.
In an instant reaction, Sayeed said, "We have got a fair election today. I hope we'll work together for the development of hockey."
All the 84 councillors of the federation exercised their voting rights from 10am to 3pm peacefully at the changed venue of Sultana Kamal Women's Sports Complex in Dhanmondi.
The election commission shifted the polling venue from the National Sports Council NSC on Sunday, just a day before the election, to ensure a 'free and fair' election.
Four of the five vice-presidents  — Sajed AA Adel (49), Dr Mahfuzur Rahman (44),  Zaki Ahmed (44) and Mohammad Yousuf Ali (40) — were elected from Sajed- Sadeque panel while Abdur Rashed Shikder of Rashid-Sayeed panel was elected other vice president bagging highest 58 votes.
Mohammad Yousuf (69) of the Sajed-Sadeque panel and Kamrul Islam Kistmat (45) of the Rashid-Sayeed panel were elected joint secretaries.
Hazi Mohammad Humayan of the Rashid-Sayeed panel was elected treasurer beating outgoing treasurer Kazi Moinuzzaman Pila by 44-40 votes.
Out of 19 EC members, Sajed-Sadeque panel got 12 and the remaining seven went of the Rashid-Sayeed panel.
Elected EC members from the Sajed-Sadeque panel- Mosaddek Hossain Pappu (80), Alamgir Alam (74), Towfiqur Rahman Ratan (68), Zahid Hossain Raju (62), Tutul Kumar Nag (49), Mahbub Morshed Alam Lebu (48), Tareq A Adel (48), Harunur Rashid Rinku (47), Mamunur Rashid (47), Faisal Ahsanullah (47), Zahirul Islam Mitul (46) and Zafarul Ahsan (45).
EC members from the Rashid–Sayeed panel: Safayet Hosain (51), Badrul Islam Dipu (49), Tariquzzaman (49), Khawja Taher Latif Munna (48), Jamil Abdus Naser (47), Shahidullah Titu (46) and Rafiqul Islam Kamal (45).
Two panels — one led by Abdus Sadeque and the other led AKM Mominul Haque Sayeed, also a DSCC councillor -– contested the Hockey Federation election.
A total of 55 candidates competed in 28 posts of the federation executive committee, including five vice-presidents, one general secretary, two joint secretaries, one treasurer and 19 EC members.