Bangabandhu's name must not be used for business purpose: Foreign Minister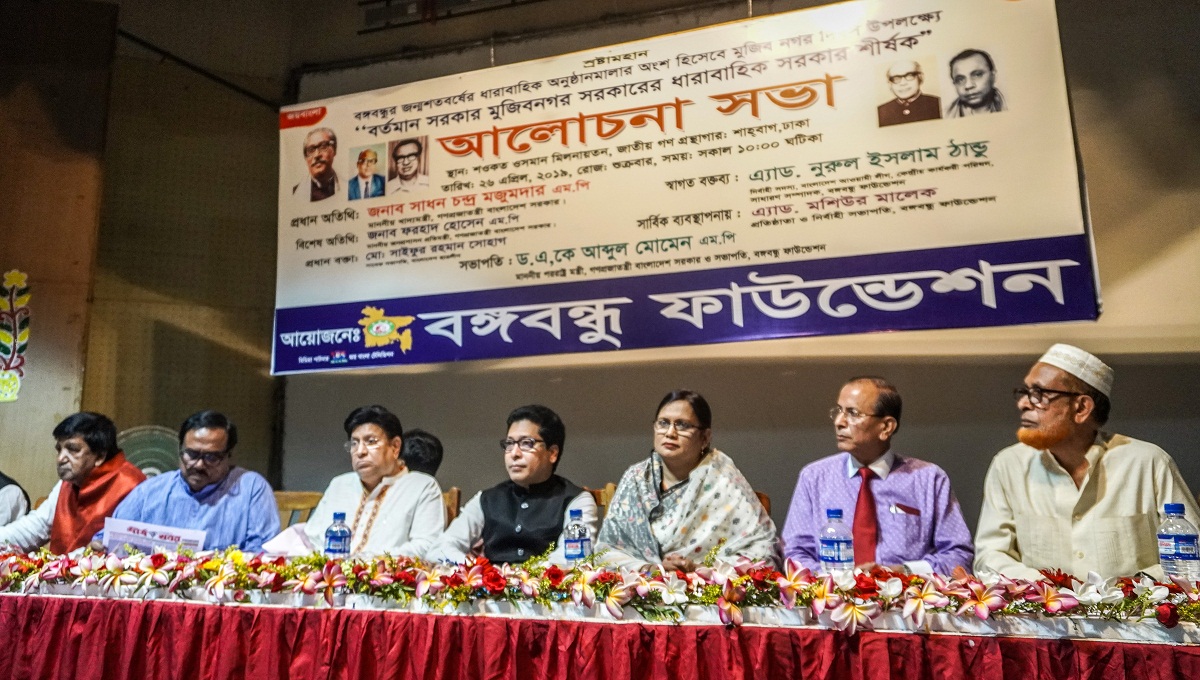 Dhaka, Apr 26 : Foreign Minister Dr AK Abdul Momen on Friday urged all not to use Father of the Nation Bangabandhu Sheikh Mujibur Rahman's name for business purpose or self-interest.
"I request everyone who love and respect Bangabandhu Sheikh Mujibur Rahman to see that his name is not used for business purpose," he said.
He made the remarks at a discussion on Mujibnagar Day arranged by Bangabandhu Foundation at Shawkat Osman Auditorium of Central Public Library in the capital.
Addressing the programme, Food Minister Sadhan Chanda Majumder said those who claim BNP founder Ziaur Rahman as the proclaimer of independence should be put on trial in public court.
Criticizing BNP's demand for their Chairperson Khaleda Zia's bail saying, "Her case is not pending anymore rather she has been sentenced by the court."
State Minister for Public Administration Farhad Hossain MP highlighted the role of the Mujibnagar government formed on April 17 in 1971.
"After the Mujibnagar Government took oath, our Liberation War officially started," he said.
He further said that those who do not observe the Mujibnagar Day cannot be a pro-liberation force.
The discussion was attended by members of different sections of ruling Awami League party.