PM wants UN to play role in sending back Rohingyas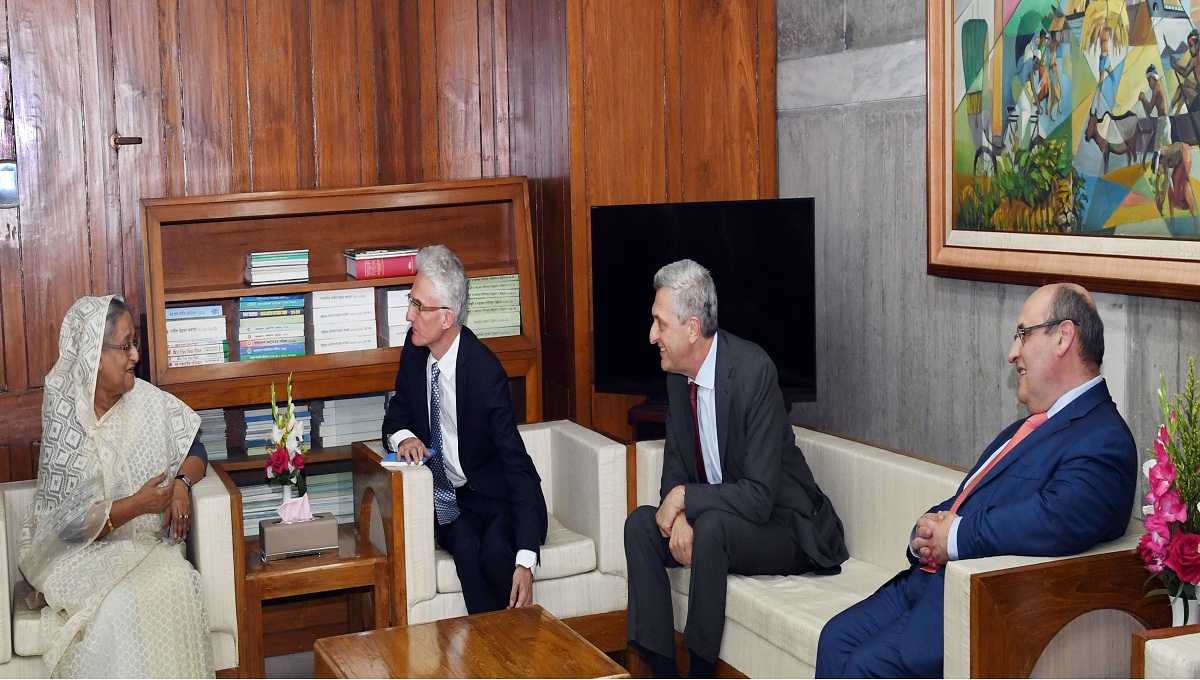 Dhaka, Apr 24 : Prime Minister Sheikh Hasina on Wednesday urged the United Nations to play its role in sending back over one million Myanmar Rohingyas living in Bangladesh to their homeland in Myanmar.
"They've to be back to their homeland, you can help us how they can be taken back," she said when visiting three top UN officials met her at her Sangsad Bhaban office.
After the meeting, Prime Minister's Press Secretary Ihsanul Karim briefed reporters.
The UN officials are now in Bangladesh on a three-day joint visit to highlight the ongoing need for support for the humanitarian assistance to over one million Rohingyas living in Cox's Bazar.
The three officials are UN High Commissioner for Refugees (UNHCR) Filippo Grandi, Director General of the International Organization for Migration (IOM) Antonio Vitorino and UN Under-Secretary-General for Humanitarian Affairs and Emergency Relief Coordinator Mark Lowcock.
Sheikh Hasina thanked different international agencies and many other countries for their continuous support to Bangladesh over the Rohingya issue.
She mentioned that over one million Rohingyas are a big burden for Bangladesh. "How long will it continue?" she said.
The Prime Minister said the local residents of Cox's Bazar are suffering due to the influx of Rohingyas. "But still they're listening to me, they're extending their cooperation to the government. Their cultivable lands are being destroyed, even though Rohingyas have been given shelter destroying the forests," she said.
Due to the Rohingya exodus, the tourist place like Cox's Bazar is being affected, she said.
The UN Officials highly appreciated the Prime Minister for her humanitarian gesture of giving shelter to Rohingyas forcibly displaced from Myanmar.
They reaffirmed UN's commitment to continue support and cooperation particularly for the education and other basic needs of the Rohingya children.
About the agreement signed with Myanmar for the repatriation of Rohingyas, the three UN officials regretted that the progress is very slow.
State Minister for Foreign Affairs M Shahriar Alam, Prime Minister's Principal Secretary Nojibur Rahman and Foreign Secretary M Shahidul Haque were present.