Govt mulling commission to identify masterminds of Bangabandhu killing: PM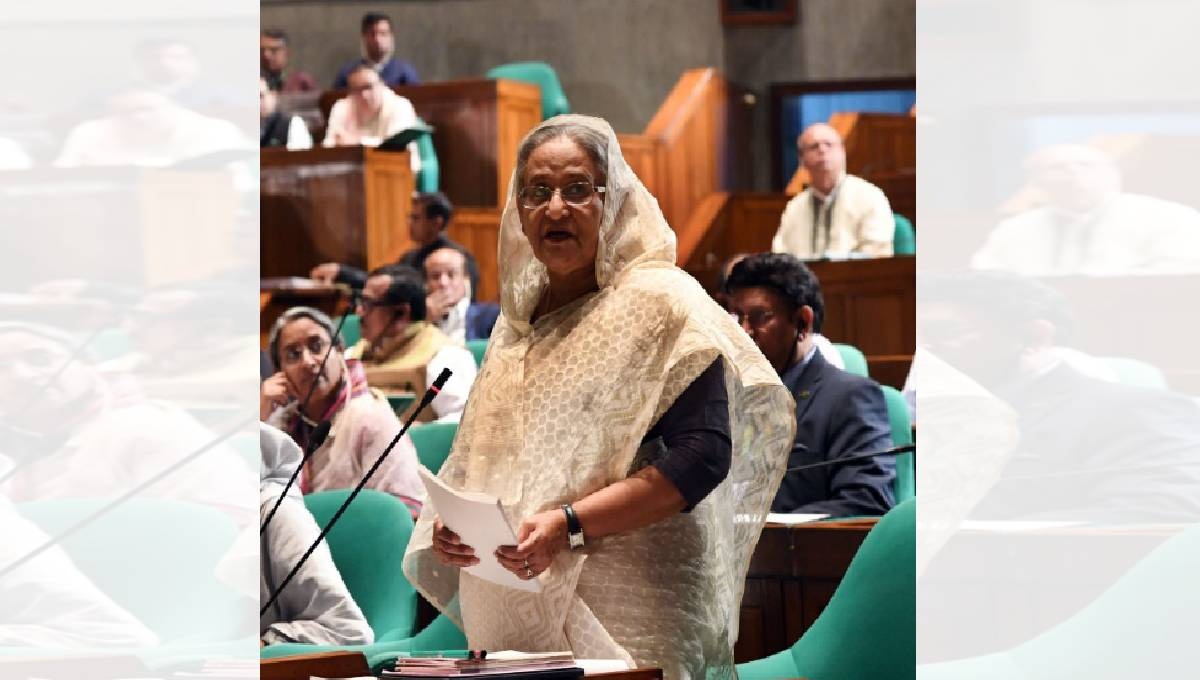 Dhaka, Apr 24 : Prime Minister Sheikh Hasina on Wednesday said the government is actively considering formation of a commission to identify the masterminds behind the assassination of Father of the Nation Bangabandhu Sheikh Mujibur Rahman.
She said this while responding to a question from treasury bench MP Anwer Hossain Khan (Laxmipur-1) in Parliament.
The Prime Minister said a lot of information about conspiracies hatched before the killing of Bangabandhu got revealed after Awami League formed the government for the 4th time.
"As per the information, a good number of local and foreign elements and agencies had been involved in the killing plot. So, the government is actively considering formation of a commission to identify other plotters of this brutal killing," she said.
"We're determined to bring not only those who were directly involved in this heinous act, but also their cohorts and conspirators to book after finding them out," Hasina said.
She said the government continues all efforts to bring back Bangabandhu's fugitive killers who are still into hiding or living in different countries taking asylum.
Hasina said the Canadian Federal Court of Justice completed its hearing on providing information about the legal status of Nur Chowdhury, one of fugitive convicts in the Bangabandhu killing case, to Bangladesh.
About another fugitive convict Rashed Chowdhury, she said, the government appointed a lawyer in the USA to take legal steps for bringing Rashed back to Bangladesh.
Besides, a taskforce is working to bring back other fugitive convicts, the Prime Minister said.
In reply to another question from treasury bench MP Md Shahiduzzaman Sarkar (Naogaon-2), she said mobile courts will conduct drives throughout the country to keep the prices of essentials under control during the month of holy Ramadan.
Sheikh Hasina also mentioned a number of measures taken to this end.
Responding to a query from Awami League MP Mohammad Shahiduzzaman (Meherpur-2), she said the government will take effective steps to prevent the recurrence of fire incidents in multi-storey buildings once the report of Rajdhani Unnayan Kartripakkha (Rajuk) is available.
Hasina said 24 Rajuk teams are now collecting information about the high-rises in the capital.