Govt failed to rein in market before Ramadan: BNP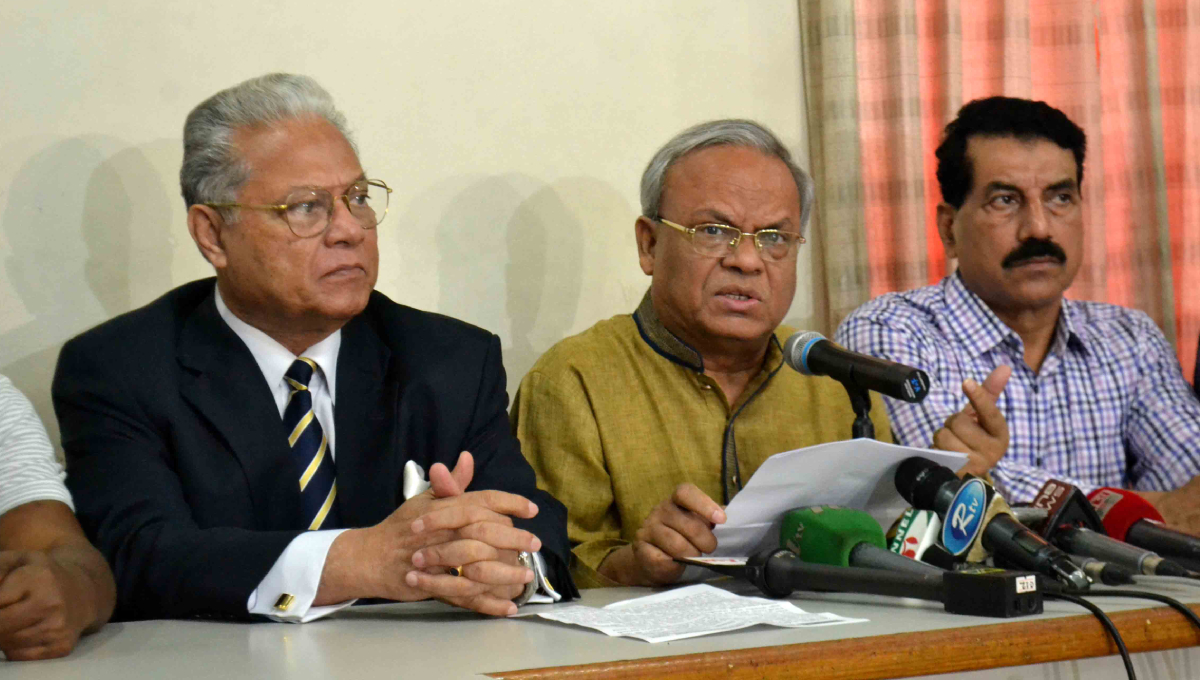 Dhaka, Apr 24 : BNP on Wednesday alleged that the government has failed to control the market ahead of Ramadan as the prices of essential commodities keep growing.
"The Commerce Minister a few days back announced that the prices of essentials won't go up. But the prices of all the commodities started growing a day after the minister's such comment," said BNP senior joint secretary general Ruhul Kabir Rizvi.
Speaking at a press conference at BNP's Nayapaltan central office, he also said people are going through immense sufferings to cope with the skyrocketing prices of commodities.
"Low-income people have got stunned over the continued rise in the prices of essentials. The government has completely failed to rein in the market ahead of the holy Ramadan," the BNP leader added.
Asked whether they will announce any programme to protest the price hike of essentials, he said they are registering their protest through the press conference. "We'll also work out programmes to make people aware of it."
Rizvi also voiced concerned over the supply of 'contaminated' water by Dhaka Wasa. "The government is least bothered about people's problems as it has been in power illegally. Waterborne diseases like diarrhoea and typhoid turned epidemic in Dhaka city, but Wasa is playing an inactive role in this regard."
Even, he said Wasa Managing Director (MD) Taqsem A Khan does not drink the water supplied by his organisation. "Some protesters went to Wasa Bhaban yesterday (Tuesday) and offered him (Taqsem) juice made from water supplied by Wasa, but he didn't drink it."
The protesters from the city's Jurain area went to Wasa Bhaban, holding a jar of muddy water supplied by the state-owned organisation, in protest against Taqsem's remark that their supplied water is 100 per cent drinkable.
The BNP leader said the Wasa MD can afford mineral water, but the low-income people like rickshaw- and van-pullers have to drink the Wasa water. "You (Tasmem) claimed Wasa water is cent percent pure. If it's true, why don't you take it?
He demanded the government ensure pure water supply by Wasa.