No possibility of Sri Lanka-like attack in Bangladesh: Counter-terrorism chief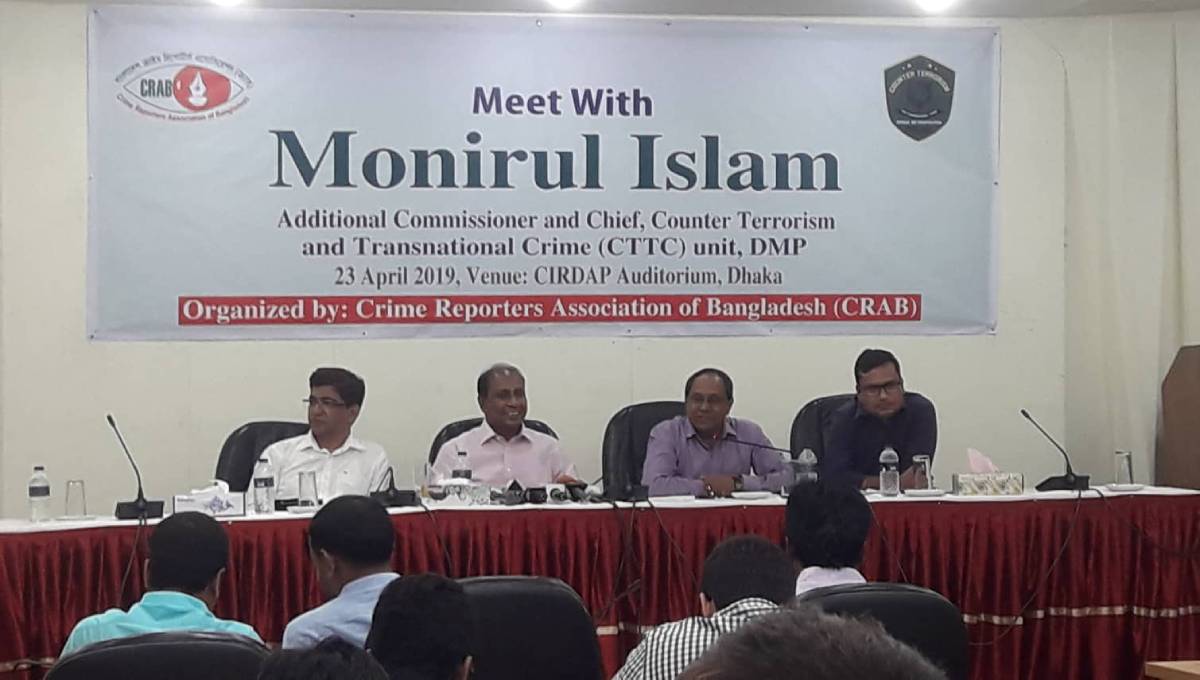 Dhaka, Apr 23 : Bangladesh's anti-militancy drives have diminished the extremist groups' capacity to the extent that they are no longer capable of launching large-scale attacks, the counter-terrorism unit chief of the police said Tuesday.
The country has adopted a zero tolerance policy against terrorism and militancy. A number of people, identified as terrorists and militants, have been killed in 'gunfights' or during raids by the law enforcement agencies across the country, he said.
"I think they (militant) are not capable of carrying out such big attacks," Monirul Islam told 'meet-the-press' programme of Crime Reporters Association of Bangladesh (Crab) at Cirdap auditorium.
Monirul said police and intelligence agencies are alert to fend off the recurrence of attacks.
Over 300 people were killed and hundreds more injured in blasts at churches and luxury hotels in Sri Lanka on Easter Sunday. A state of emergency has been declared and police have arrested 40 suspects so far.
Monirul said Bangladesh has curbed terrorism following the Holey Artisan attack, the deadliest in its history. "But we haven't been able to erase their (terrorists') existence," he said.
Twenty-two people, mostly foreigners, were killed in cold blood by armed terrorists at the upscale restaurant in the heart of Dhaka's diplomatic zone on July 1, 2016.
Monirul said the government has taken a zero tolerance policy to fight terrorism and militancy. "Many anti-militancy programmes have been undertaken as well," he said. "The continuation of such drives will prevent militants from carrying out any attack."
Crab President Abul Khayer, General Secretary Dipu Sarwar and DMP Deputy Commissioner (Media) Masudur Rahman also addressed the programme.