Poutine For the Potato Lovers !
Marjan rahman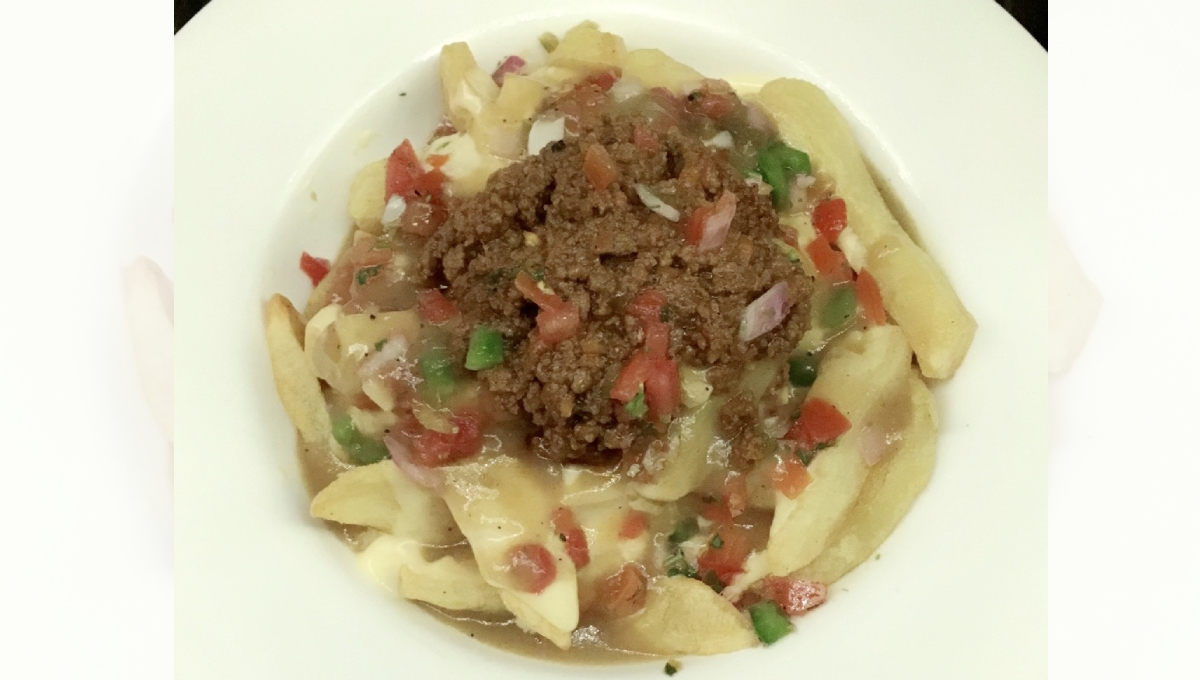 I am a huge fan of potatoes aka aloo. It is okay for me to live without rice a day but not a day goes without me eating aloo. I am very particular when it comes to french fries, potato wedges, mashed potatoes and few other dishes made of potatoes. It hasn't been that long that I discovered this dish named Poutine. Ever heard of it ? The first time I tried it was in a lounge which is now closed. Later I found that dish unexpectedly in a beautiful cafe in Dhanmondi named Cilantro.
Cilantro, a lovely cafe, serves a variety of cuisines with authentic taste. It still is a hotspot in Dhanmondi for hangouts with friends. Decorated with mason jars outside and inside the cafe, the cafe looks gorgeous as they are lit up in the evening. The setup will literally remind you of the lyrics 'lights will guide you home'. The place is popular for its drinks, Mexican food and unique platters for 2 and even 4 people.
Coming back to Poutine, what is it ? It is a French – Canadian dish which was first discovered in 1957 in the Quebec City in Canada. It is culturally marked as Quebec's much-loved junk food. The dish is basically French fries, cheese and gravy. The first time I tried this dish in the lounge, it was mainly French fries with meat sauce above. Later on, I researched on how an authentic poutine should be like. The one I tried in Cilantro simply replicated that. It was french fries (but shaped mostly as potato wedges), crispy on the outside but softer in the inside with melted cheese curds on top and gravy, which is usually meat sauce or sometimes minced meat like chicken or beef. There are many variations of the dish and this can be simply done by adding toppings like mushrooms, sausages, tomatoes and capsicums. If you are a vegetarian, you can order this without the meat sauce or minced meat.
                                                                    'Poutine with minced meat'
                                                                 'Poutine for Vegetarians'
As much as it tastes extremely delicious, do keep in mind that it is extremely high in terms of calories. I tend to look forward to having poutine as my cheat meal but also make sure I burn the calories. Recently a few other restaurants also serve poutine, one of them being the famous Mad Chef. Stay tuned for that review.