Padma Bridge's 11th span to be installed Tuesday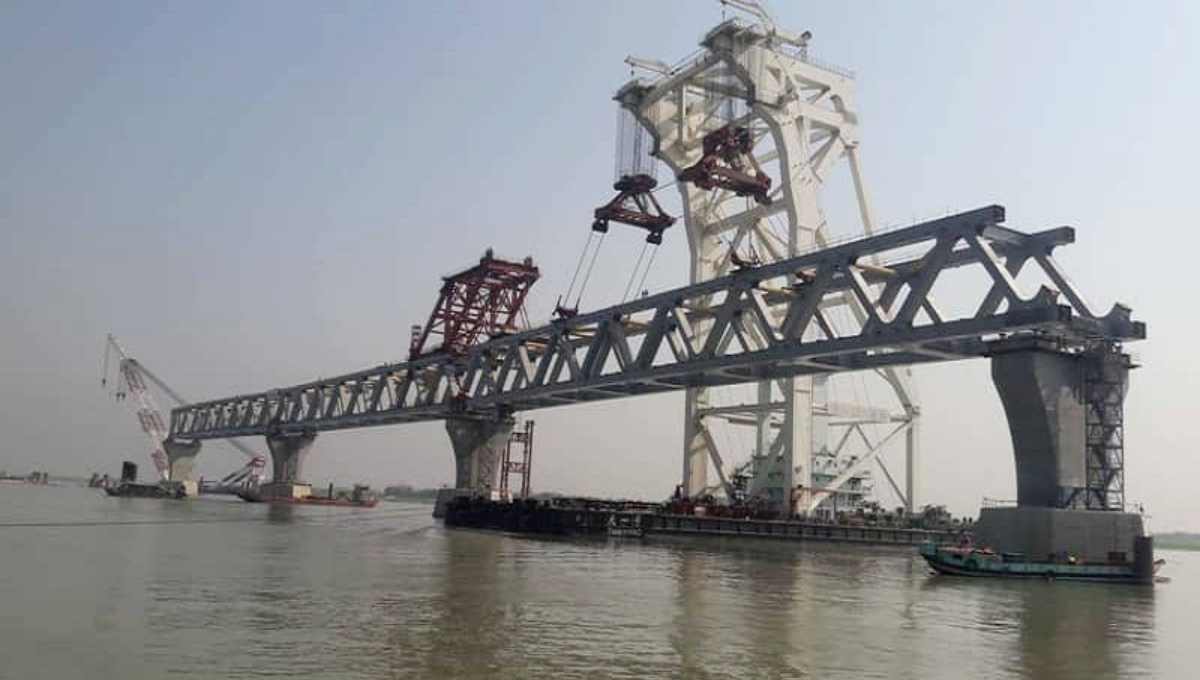 Munshiganj, Apr 22 : The 11th span of the much-hyped Padma Bridge will be installed on Tuesday which will make 1,500 metres of the bridge visible.
The 3,600-ton '6-C' span will be installed on the 33 and 34 no pillars at the Jajira point.
All the preparations have been completed and span has been brought by floating crane Tian-E from the Mawa Kumarbhog Construction Yard on Monday morning, said deputy assistant engineer of Padma Bridge project Humayun Kabir adding that the 12th span is likely to be installed this month.
Earlier, the 10th span was installed on April 10.
The works of Padma Multipurpose Bridge became visible with the installation of 150-metre first span on the pillars no 37 and 38 on October 30, 2017. Later, the second, third, fourth and fifth spans were installed on the pillars 38-39, 39-40, and 40-41 respectively in 2018.
The construction work on the country's largest bridge started in December 2015.
The 6.15-kilometre bridge will have a total of 41 spans, each 150 metres long.
According to the engineers concerned, a total of 41 spans will be installed on 42 concrete pillars.