Spread Bangabandhu's ideals among children: Speaker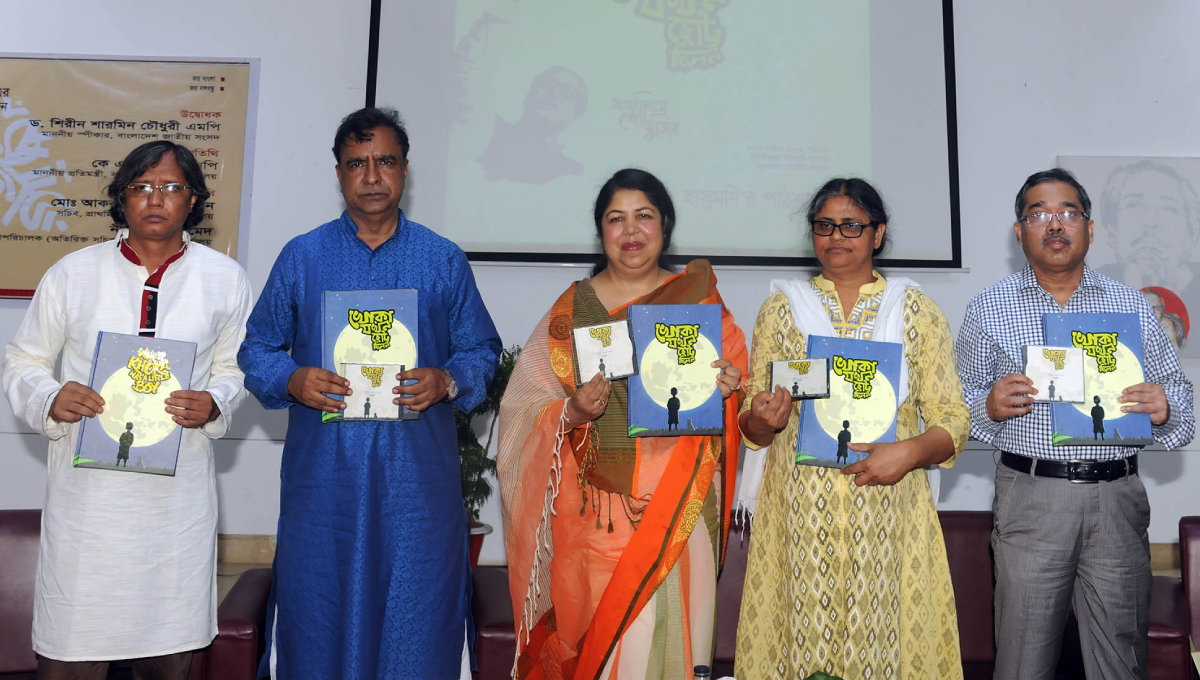 Dhaka, Apr 20 : Speaker Dr Shirin Sharmin Chaudhury on Saturday urged people to disseminate the humanitarian qualities of Father of the Nation Bangabandhu Sheikh Mujibur Rahman among children.
"Khoka (Bangabandhu used to be called Khoka by his parents) had grown up in a rural environment but was a strong voice against injustice. Bangabandhu was such a great leader who didn't fear to encounter death even standing at the gallows," she said.
The Speaker made the remarks while unveiling the cover of a graphics book titled ' Khoka Jokhan Chhotto Chilen' which was published in light of book 'Amar Pita Sheikh Mujib' composed by Prime Minister Sheikh Hasina.
Dr Shirin also opened an animated film show in this regard at Nalini Kanta Bhattasali auditorium of National Museum in the city's Shahbagh area.
She said Bangabandhu Sheikh Mujibur Rahman was an uncompromising leader as he had fought against injustice and deprivation throughout his life for the emancipation of people.
Dr Shirin said the nation is proud of having a leader like Bangabandhu as no nation gets such a leader all the time.
Praising the new illustrated book and animated film, she said it will help project Bangabandhu before the new generation.
State Minister for Cultural Affairs KM Khalid, Primary and Mass Education Secretary Md Akram-Al-Hossain, among others, spoke at the function chaired by President of Hasumonir Pathshala Marufa Akter Popy.