FM for spreading out message of humanity across nations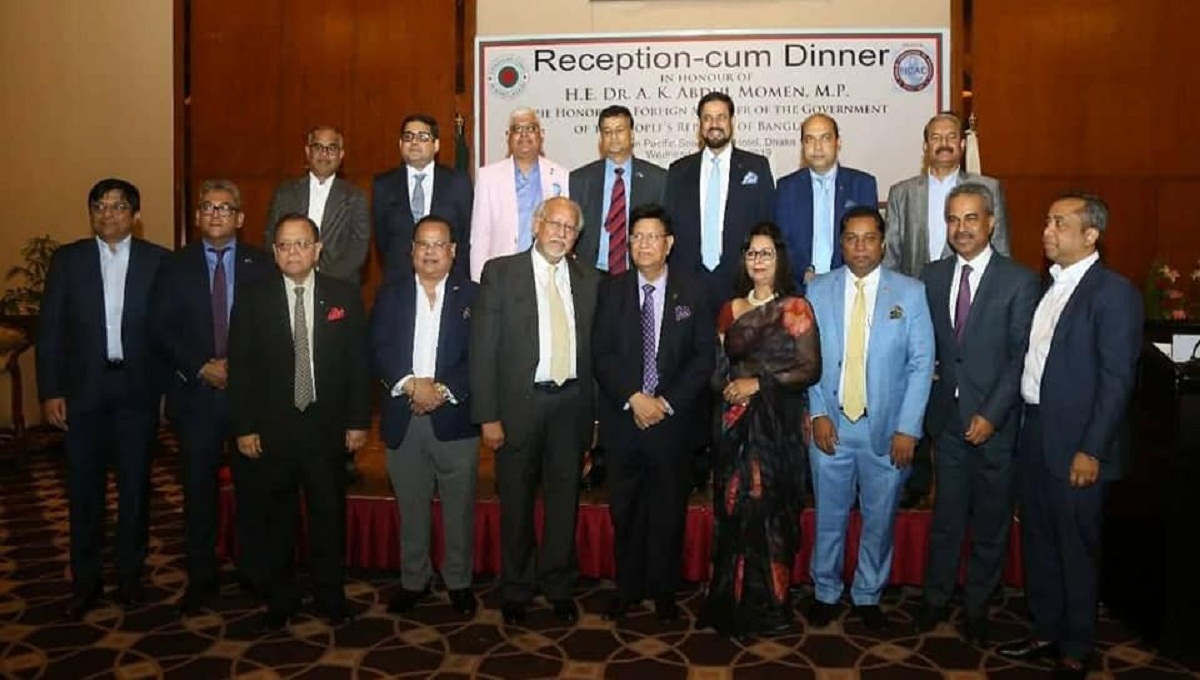 Dhaka, April 19 : Foreign Minister Dr AK Abdul Momen has termed Bangladesh as a "model of humanity" saying this message should be spread out across the nations.
"Bangladesh is a model of humanity. We should spread out the message across the nations," he said adding that this is the land of humanity.
The Foreign Minister was addressing a reception at a city hotel hosted by Consular Corps in Bangladesh (CCB) recently in his honor.
He sought support from the members of the CCB who are representing various countries in Bangladesh to help achieve Bangladesh's development goals.
The Foreign Minister said the goals that Bangladesh outlined for further development cannot be achieved without increased trade and investment.
He laid emphasis on having partnerships at all levels ensuring win-win situation for all. "We can strengthen partnership. We have to keep our hope alive. We will work together."
The Foreign Minister also urged all to work together for a better world and encouraged to inculcate the mindset of tolerance.
He mentioned that Bangladesh has given shelter to over 1.1 million Rohingyas from Myanmar which is an example of humanity. "Humanity is above everything."
Dean of Diplomatic Corps and Ambassador of Vatican to Bangladesh Archbishop George Kocherry, CCB President KM Mozibul Hoque, Secretary General Shams Mahmud and Director, World Federation of Consuls and Honorary Consul of Chile Asif A Chowdhury also spoke.
Diplomats and senior foreign ministry officials were present.