People not safe anywhere: Fakhrul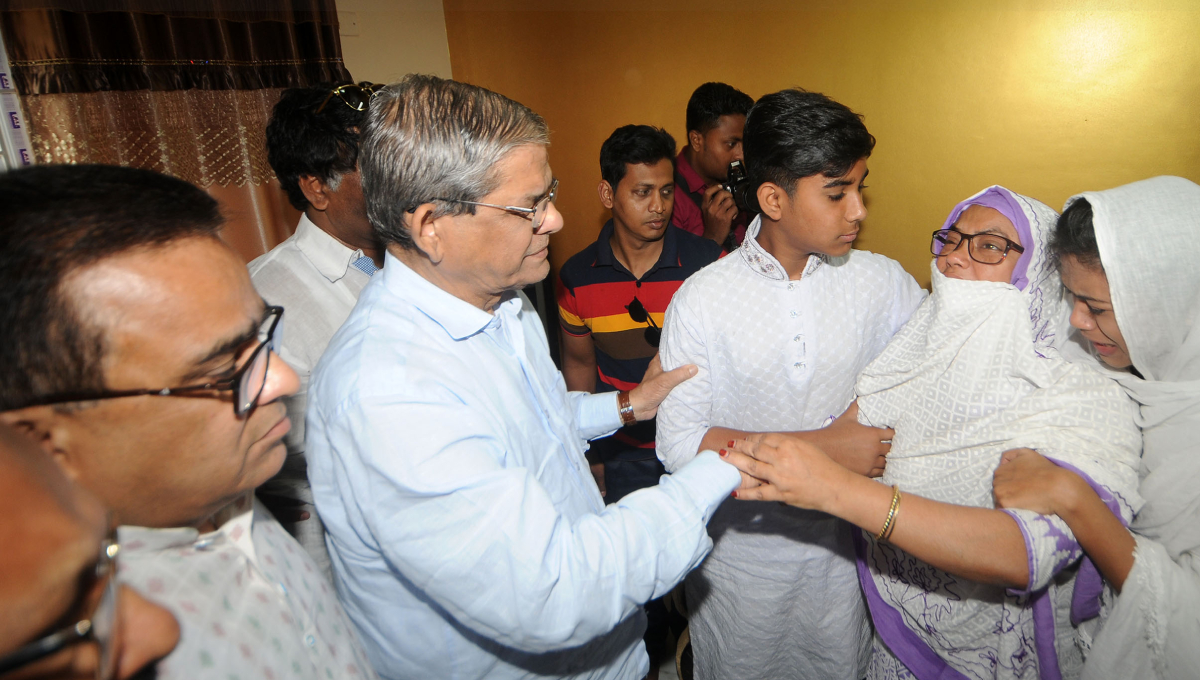 Bogura, Apr 18 : BNP secretary general Mirza Fakhrul Islam Alamgir on Thursday said people are no longer safe anywhere in the country as the-law-and order situation has seriously deteriorated.
"There's now no rule of law, justice and human rights in the country. The law-and-order situation has worsened so badly that no one is now safe anywhere in the country," he said.
Fakhrul came up with the remarks while talking to reporters after visiting the house of recently killed Bogura Sadar Upazila unit BNP general secretary Mahbub Alam Shaheen.
He said the murder of Shaheen has demonstrated once again that the government has lost control on the law-and-order situation.
On April 14, some miscreants attacked Shaheen with sharp weapons in the town's Nishindara's Housing Estate area when he was returning home around 11pm from a physical exercise centre, leaving him critically injured. Doctors declared him dead after he had been taken to Shaheed Ziaur Rahman Medical College and Hospital.
The BNP secretary general went to Shaheen's house around 11am and consoled the bereaved family members.
He assured the deceased's family members that their party and its leaders and activists will always remain beside them and extend all-out cooperation to them.
"Shaheen's family has now become helpless as he was killed for standing beside people and raising voice for their rights," Fakhrul observed.
He urged the country's people to get ready to put up a strong resistance against the 'misdeeds' of the current regime. "A strong unity of people of all walks of life is now necessary to restore people's rights."
The BNP leader also urged the people of Bogura to pray for their chairperson Khaleda Zia as she is very sick. "Now she can't move without wheelchair."