2nd Bangladesh Fashionology Summit in city May 2
Bangladesh eyes its share in global smart clothing market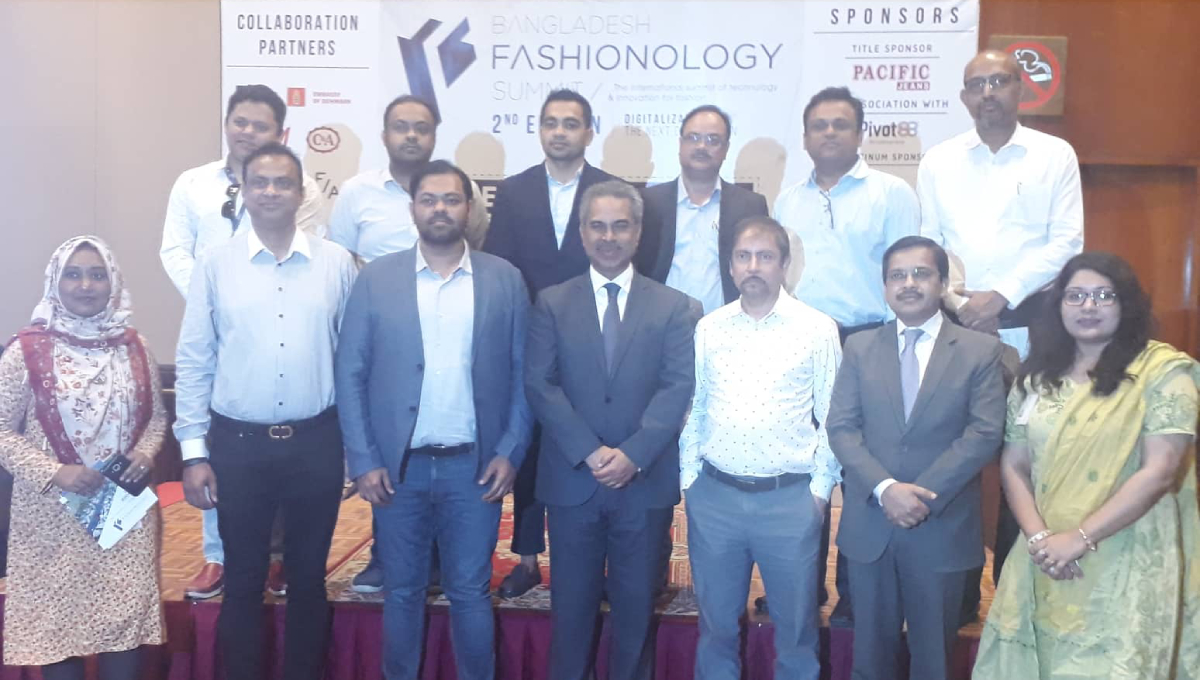 Dhaka, April 18 : The second Bangladesh Fashionology Summit will be held here on May 2, aiming to firm the footings of Bangladesh to fetch its share in the $130bn global market.
Bangladesh Apparel Exchange (BAE), the organizer of the summit, unveiled this at a press conference at a city hotel on Thursday.
The summit has been titled 'Digitalization-the Next Destination' which is aligned with the government's goal – 'Digital Bangladesh Vision'.
A total of 41 speakers from 15 countries will speak at various sessions of the summit to be held at International Convention City, Bashundhara.
Organizers said smart clothing is the fourth industrial textile revolution which will reach a sales volume of more than US $130bn by 2025.
"The recent increase of wages and the cost of production have made it inevitable for the apparel manufacturers to concentrate on value added products. The $130 billion smart clothing market is an area we need to focus on to survive and thrive," said founder and CEO of BAE Mostafiz Uddin.
The shift from producing basic to smart clothing will not be so easy and it has to be done gradually with proper planning and preparation. The objective of the summit is to facilitate the shift, he said adding that all have to work together if they want to do something better.
Foreign Secretary M Shahidul Haque will attend the summit as the chief guest.
Ambassador and Head of Delegation, Delegation of European Union to Bangladesh RensjeTeerink, Danish Ambassador to Bangladesh Winnie Estrup Petersen, Honorary Consul General, Consulate of Greece in Dhaka and Senior Vice President of BGMEA Faruque Hassan, Managing Director, KDS Group MdSalimRahman and Director, Pioneer Denim Limited Md. Mohiuddin Ahmed, among others, will address in the inaugural session of the event.
Commerce Minister Tipu Munshi will attend the closing session as the chief guest. DNCC Mayor M Atiqul Islam, FBCCI President M Shafiul Islam Mohiuddin, BGMEA President-elect Rubana Huq, Dutch Ambassador Harry Verweij, Pacific Jeans Ltd Chairman Naser Uddin will also attend.