Japan for safe repatriation of Rohingyas with UN cooperation
Still much remains to be done for Rohingyas; host community, says Japanese envoy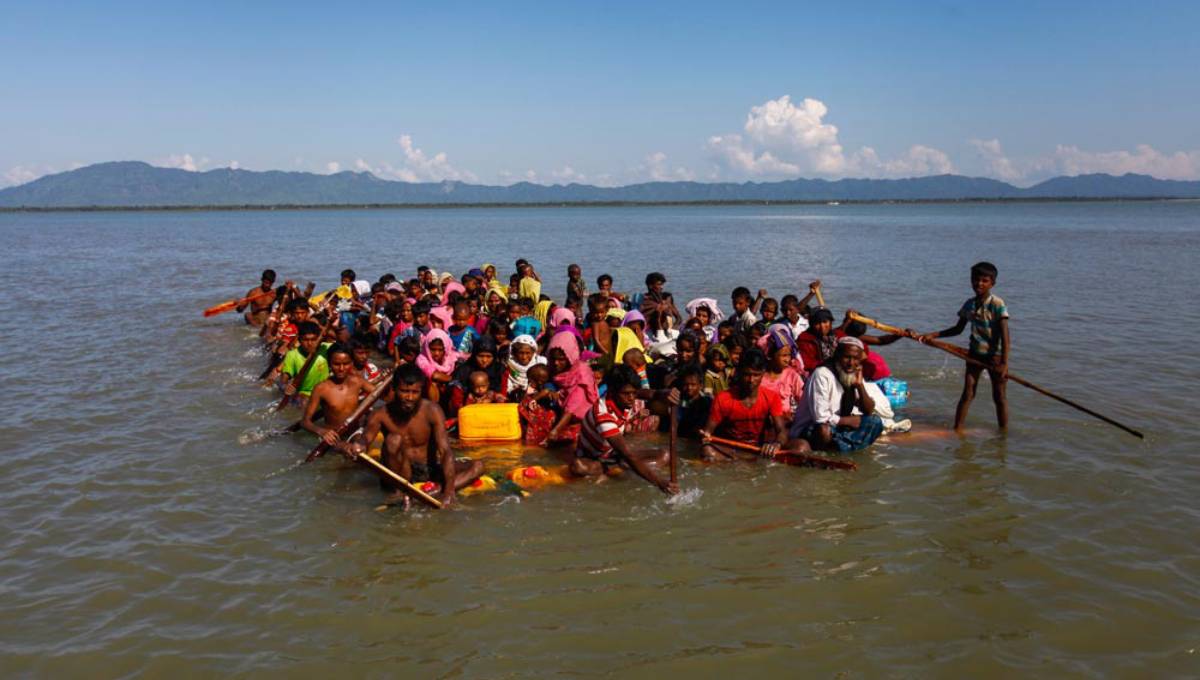 Dhaka, April 17 : Japan has laid emphasis on safe, voluntary repatriation of Rohingyas with dignity under the cooperation of the United Nations (UN) noting that there is no "enough" support for them.
"We've tremendous tasks to help the displaced people and assist the affected host community. At the same time, it's of utmost importance to realise their safe, voluntary repatriation with dignity," Japanese Ambassador to Bangladesh Hiroyasu Izumi told UNB in an interview.
More than 745,000 Rohingya people have fled Myanmar's Rakhine State to Bangladesh since August 2017, escaping violence in Myanmar. Bangladesh is currently hosting over 1.1 million Rohingya people.
He said they support Bangladesh's efforts to realise such repatriation "peacefully through negotiation" with Myanmar.
"We would like to continue our support to the government of Bangladesh to address this difficult situation," said the Japanese Ambassador.
Under the strong leadership of Prime Minister Sheikh Hasina, he said, Bangladesh has been accepting and supporting a huge number of displaced people from Myanmar.
"We highly respect this humanitarian decision. There're still a lot to be done both for the displaced people and the host community, and therefore there's not enough support for them," said the Japanese Ambassador.
So far, he said, the government of Japan has provided US$ 82.9 million grant-aid through international organizations such as United Nations and Japanese NGOs.
In addition to this assistance, JICA is also working in the field of health sector, water supply, disaster-risk management and support programme for the host community through municipal government, he said.
On February 15 in Geneva, United Nations aid agencies and NGO partners launched the JRP for the Rohingya humanitarian crisis seeking US$ 920 million to meet the massive needs.
The 2018 JRP was funded at 69 per cent, or US$ 655 million received against US$ 950 million requested.
Bangladesh and Myanmar agreed to start repatriating the first group of Rohingyas on November 15 last year but it was halted due to the absence of conducive environment in their place of origin in Rakhine.
Mentioning that the forcibly displaced Rohingya people from Myanmar are putting a considerable stress on Bangladesh's development, Finance Minister AHM Mustafa Kamal, now in New York, emphasised on their sustainable repatriation to their homeland.
While addressing the general debate of the ECOSOC (Economic and Social Council) Forum on Financing for Development (FFD) at the UN Headquarters on Monday, also urged the international community to come forward for the permanent solution to this crisis.
Origami paper cranes with peace message
One thousand origami paper cranes folded by hundreds of Rohingya people in Cox's Bazar flew to Hiroshima and conveyed their wishes and messages for peace to Japanese people.  It will be displayed in Hiroshima Peace Memorial Museum.
Japanese Ambassador Hiroyasu Izumi and Representative of UNHCR in Japan Diek Hebecker on Tuesday handed the colorful one thousand origami cranes dedicatedly folded by displaced persons who fled from Myanmar to Vice Mayor of Hiroshima City Shiro Tani.
Rohingya people in Cox's Bazar made one thousand origami paper cranes, praying for peace, according to Japanese Embassy in Dhaka.
They heard about the tragedy of atomic bombing in Hiroshima that killed many people at once in 1945, and a story of Sadako Sasaki who passed away at the age of 12, due to after-effect of atomic bombing.
"These people from Myanmar were forcibly placed in the most difficult situation, yet they feel compassion to other people who faced difficulties.  Such sympathy they showed and wish for peace are more precious than anything else," said Ambassador Izumi.
He hoped that many Japanese people will learn more about the cruel situation they are facing and feel compassion towards them.