Demolition move: BGMEA building sealed off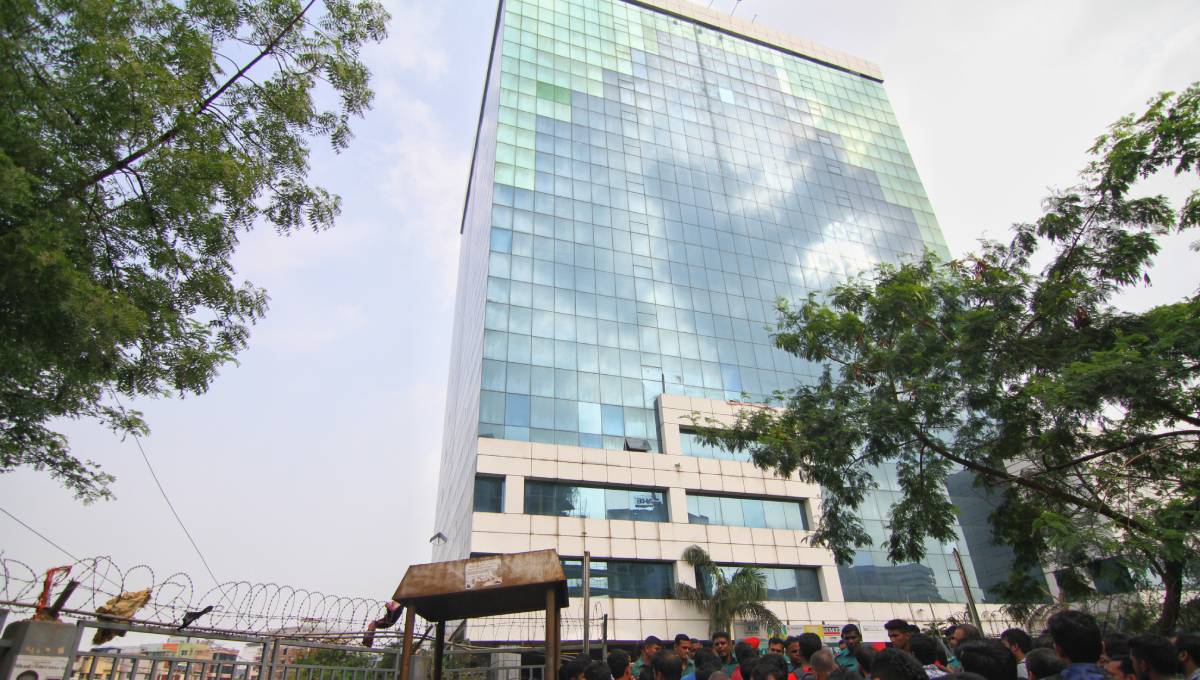 Dhaka, Apr 16 : As part of its move to dismantle the building, Rajdhani Unnayan Kartripakkah (Rajuk) sealed off the Bangladesh Garment Manufacturers and Exporters Association (BGMEA) complex at Hatirjheel canal on Tuesday.
The complex was sealed off in the evening after its occupants shifted their furniture and other valuables.
As the tenants shifted their valuables from the building by evening, Rajuk cut off the electricity connections and sealed off the main gate of the building, said Jesmin Akhter, executive magistrate of Rajuk.

Rajuk started the process in the morning to demolish the 15-storey building, constructed illegally on the Hatirjheel canal, following a court order.
It asked the tenants to shift their valuables from the BGMEA building by 5pm.
Waliur Rahman, Rajuk's executive magistrate and director (admin), said the authorities concerned will decide on how to dismantle the building. "It'll take about a month if the structure is pulled down manually," he said.
Replying to a question, Jesmin said though the authorities are yet to decide about the method to demolish the building, there is very much possibility of using explosives as part of the controlled demolition method.
A Rajuk team moved to demolish the 15-storey building in the morning. The building blocks the flow of water between Hatirjheel lake and Begunbari canal.
Rajuk sent a letter to Hatirjheel project director on Monday night to take steps for demolishing the building following a 2011 High Court order that termed the structure a 'cancer'. But last year, the top court gave BGMEA until April 12, 2019 to demolish the building.
The newly constructed BGMEA Complex in Uttara was inaugurated by Prime Minister Sheikh Hasina earlier this month.