Views-exchange with foreign journos held at Jatiya Press Club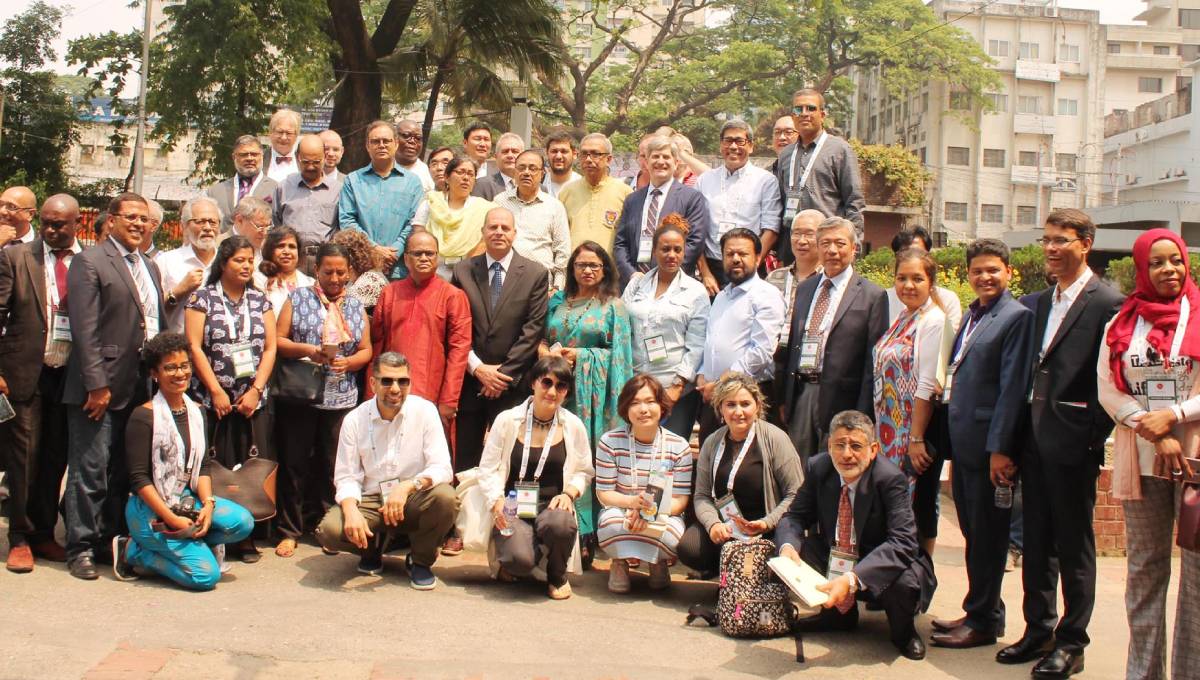 A 48-member delegation from 24 countries took part in the meeting at Tofazzal Hossain Manik Mia Hall.
They discussed the current state of mass media in Bangladesh and the world, journalism and contemporary issues.
Jatiya Press Club President Saiful Alam presided over the meeting while Farida Yasmin, the general secretary, delivered the welcome speech.
Former press club president Hasan Shahrier, Reazuddin ahmed, Mohamamd Shafiqur Rahman MP, state-run news agency BSS Managing Director Abul Kalam Azad, Khandaker Muniruzzaman, journalist leader Manjurul Ahsan Bulbul, senior journalist Sohrab Hossain, among others, addressed the meeting.
Journalists from various countries including UK, Japan, Germany, US, France, Australia, South Africa, Turkey, Philippines, India, Sri Lanka, UAE, Bhutan, Nigeria, Bahrain and Brazil were part of the delegation.