Jute mill workers' 96-hour strike underway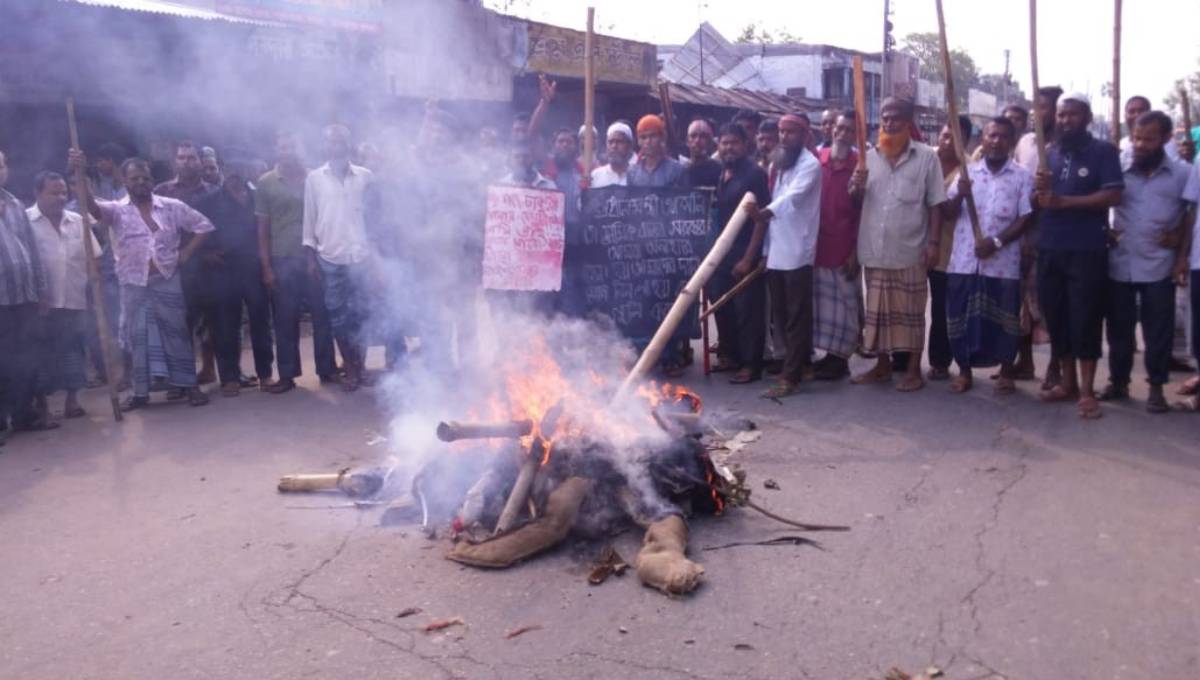 Khulna, Apr 15 : Jute mills workers across the country started a 96-hour strike on Monday morning to press home their nine-point demand that includes payment of outstanding wages and implementation of the wage commission.
UNB Khulna correspondent reports: Workers of nine state-owned  jute mills are also enforcing a road blockade programme from 8am to 12pm.
The workers took position at Natun Rasta, Shiromoni and Khan Jahan Ali Road in the morning, halting vehicular movement on Dhaka-Khulna highway, said KaziMostaq Ahmed, officer-in-charge of Daulatpur Police Station.
Besides, no train will leave Khulna railway station from 6am-12am, said station master Manik Chandra.
Production at nine jute mills in the region  has been suspended following the strike.

In Chattogram, jute mill workers also blocked roads and rail track at several points as part of their programme.
The workers took position in front of Amin Jute mills under Bayazid thana in the morning and blocked road, halting vehicular movement.
The shuttle train service of Chattogram University was also suspended as the workers blocked rail track.
Jute mills workers also staged demonstrations in Sitakundu.
A huge number of police has been deployed in front of different jute mills to avoid any untoward situation.

Earlier, the jute mill workers observed a 72-hour strike by blocking roads and rail routes to press home their nine-point demand from April 2-4.
Later, they announced the fresh programme of 96-hour strike.
The workers will hold discussion meeting in front of the gate of the jute mills on April 25 and will announce next programme, said the convener.
The workers resumed protests from March 31 as their demands were not fulfilled by the government within their stipulated time.