Don't miss Jhawbon to try loitta fish in Cox's Bazar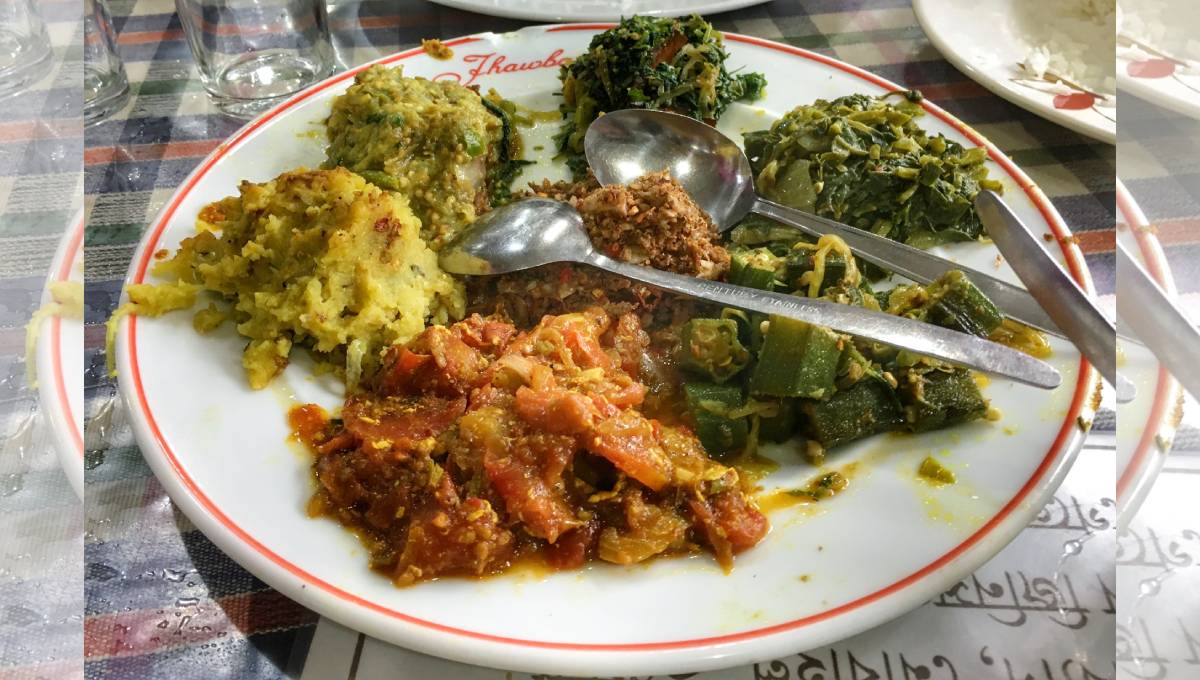 Dhaka, Apr 15 : Besides being a foodie, I love travelling and visiting new places every year. My mantra is to taste the local delicacies of every city I visit or at least taste those that are usually not prepared or easily available in the restaurants of Dhaka. When I go to Cox's Bazar, I always make a point to go to Jhawbon Restaurant/Hotel. Jhawbon is located at Kolatoli Road of the beach town. It has been there for over 15 years. The hotel is usually jampacked for its popularity and its flavorsome dishes.
When I think about going to Cox's Bazar, the only dish that I look forward to eating is 'LOITTA FRY' and 'SHUTKI'. It's not the case that I don't have access to these dishes in Dhaka. It's just that these dishes have an irreplaceable taste in Cox's Bazar. This article is all about few dishes ordered in Jhawbon Hotel. Every time we go there, we order 'shaada bhaat', 'ghono daal' along with few types of 'bhortas' and 'bhajis' along with 'Loitta Fries' and 'Chili Shutki'.
The 'loitta fries' are indeed a delight. Served hot and crispy, once bitten, it is soft on the inside. It will indeed be a huge miss if you visit this restaurant and not order this particular dish. The 'chili shutki' tasted wonderful. This is a 'must – have' for the 'spice and shutki' lovers out there.
Last but not the least, we ordered the 'fruit custard' for dessert among the three other desserts which were 'pudding' and 'firni'. Perfect order for the sweet tooth lovers and a perfect ending to the meal.
Besides the dishes mentioned in this article, Jhawbon's 'rupchanda fry' and 'coral fish' are few must-haves. In addition to this, the hotel's customer service is superb even though the place is always packed. Make sure you visit Jhawbon Hotel and order these when you visit Cox's Bazar the next time.