New year to make life even more beautiful: PM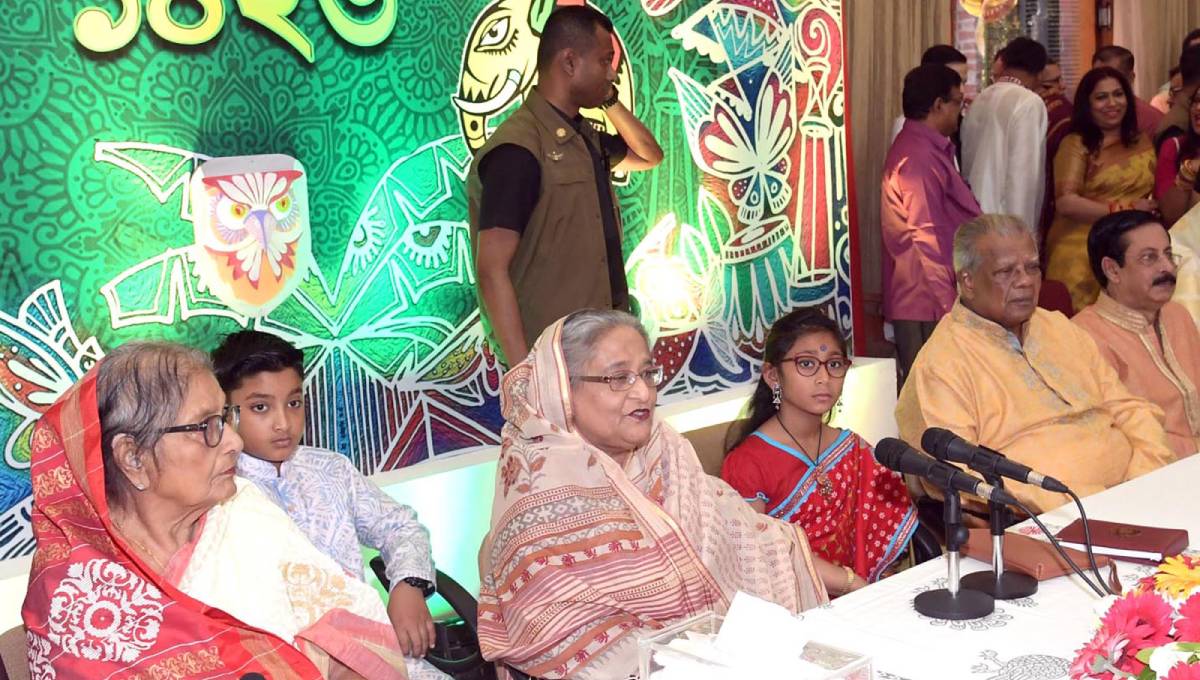 Dhaka, Apr 14 : Prime Minister Sheikh Hasina on Sunday exchanged Nobobarsho greetings with leaders and workers of Bangladesh Awami League and its associate bodies at her official residence Ganobhaban.
Extending her greetings to all the Bangalis both at home and abroad on the first day of Bangla calendar, the Prime Minister hoped that the new sun of the new year would make the lives of all even more beautiful with happiness.
Sheikh Hasina, also the President of Bangladesh Awami League, expressed her firm optimism that the journey of progress started in the country will continue and the Bangali nation will live with greater dignity and honour in the world.
"We'll build Bangladesh as Sonar Bangla. We'll be able to do so. We've been relentlessly working to accomplish the goal," said the Prime Minister.
On the occasion, artistes sang a number of songs, including the most popular 'Eso Eso Eso He Baishakh' and 'Ananda Loke Mangol Aloke' of Rabindranath Tagore, to welcome the Bangla New Year 1426.
AL central leaders first greeted the Prime Minister by presenting a bouquet to her.
Later, leaders of AL Dhaka City North and South units and its other units as well as leaders of its different associate bodies also greeted the Prime Minister by presenting bouquets.
The guests were then entertained with Bangalees traditional Boishakhi foods like sweets, pithas, Khoi, Batasa, Kadma, traditional Bangali sweetmeats moa, Khoi and Zilapi.