Tight security for Pahela Baishakh celebrations: DMP chief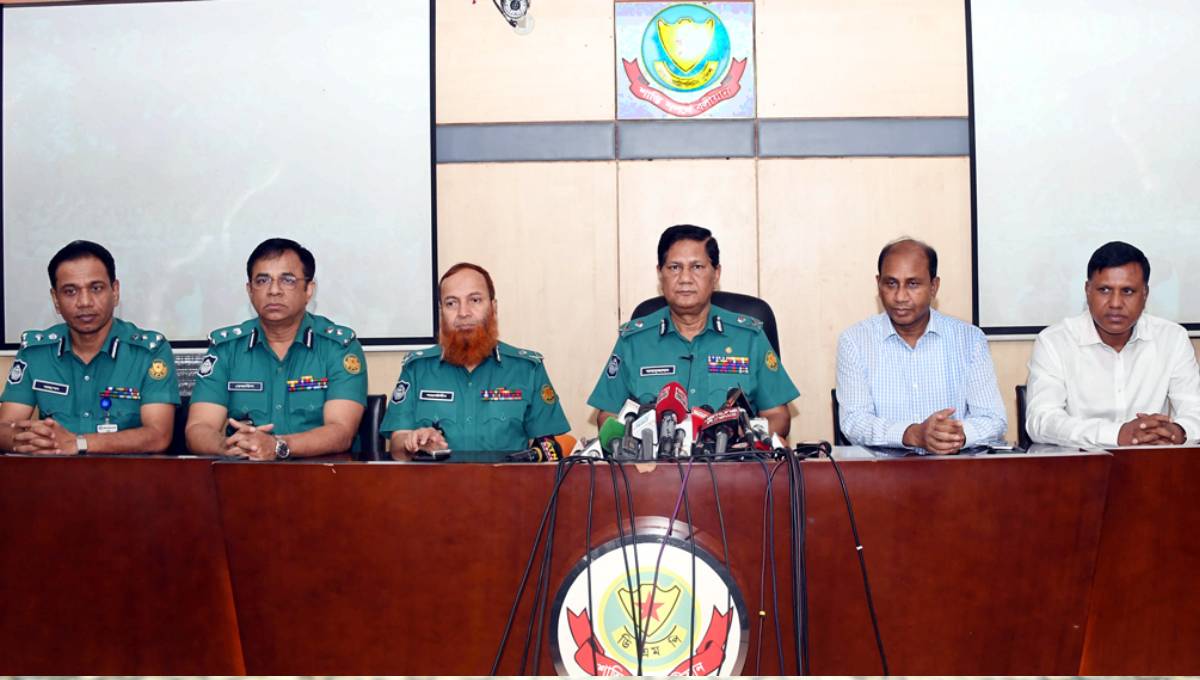 Dhaka, Apr 11 : Tightened security measures have been taken to ensure smooth celebration of Pahela Baishakh, the first day of Bangla New Year, in the capital, Dhaka Metropolitan Police (DMP) Commissioner Md Asaduzzaman Mia.
"The major places where people will gather to celebrate Pahela Baishakh will be under security blanket," said the DMP commissioner while briefing media about its security preparation on the eve of Pahela Baishakh at the DMP media center on Thursday.
The DMP chief said no one will be allowed to wear masks and play Vuvuzela on the day to avert any unpleasant incident.
"The law enforcers will escort the Mongol Shobhajatra to be brought out by the students of Fine Arts Institute of Dhaka University and also police will keep surveillance from the roof of buildings," he said.
Besides, law enforcers will put barricades in Nilkhet, Palashi, Shahbagh, Kakrail and Matsya Bhaban areas and no vehicles will be allowed to enter the areas, he added.
Close circuit cameras will be installed in several places including Ramna Park and Rabindra Sarobar, said Asaduzzaman.
People have to pass through archways as well as they will be inspected both manually and electronically while entering the celebration venues.
The DMP also banned carrying of any explosive materials, sharp weapons, bags and metal equipment at the venues.
No open air programme will be allowed after 6 pm while the entry at Ramna and Suhrawardi Uddyan will be closed after 5 pm, said the DMP Commissioner.
Replying to a question of any suspicious of security threat, he said, "There is no threat of any attack in the city and the law enforcers have taken necessary measures to take action instantly."
Besides, plainclothes police, detectives, intelligence team, SWAT and bomb disposal unit will be remained stand by alongside police.