Police Bureau asked to probe Nusrat case: Home Minister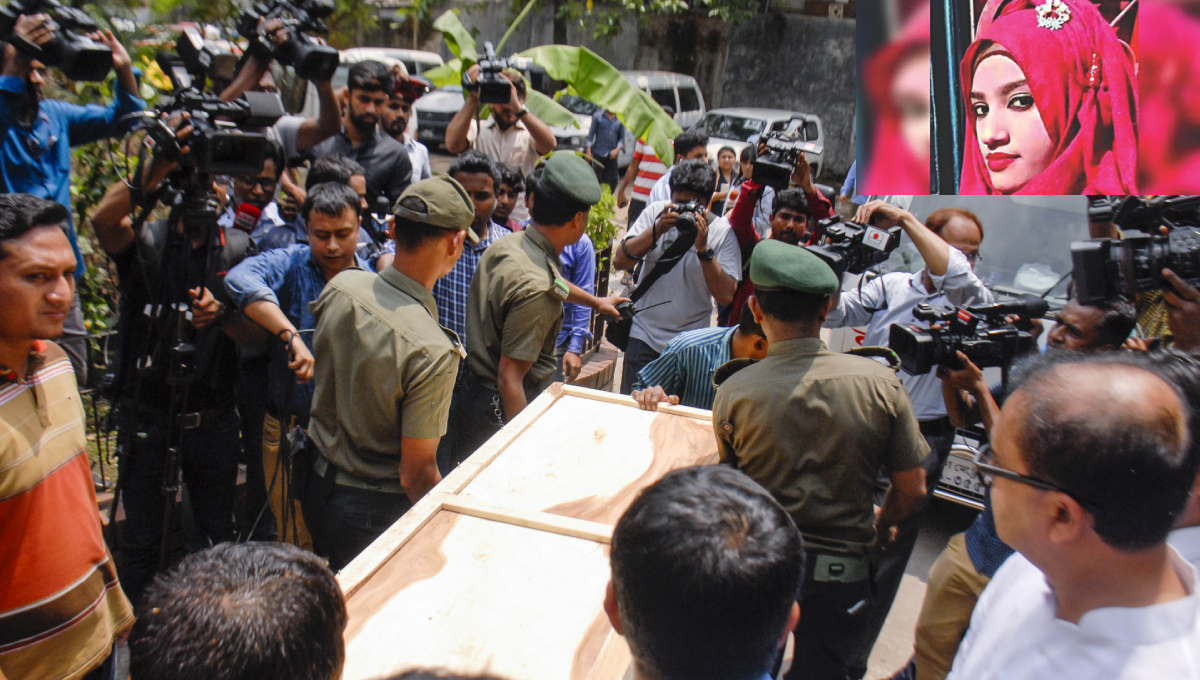 Dhaka, Apr 11 : Home Minister Asaduzzaman Khan on Thursday said the Police Bureau of Investigation (PIB) has been asked to investigate the case over Feni madrasa girl Nusrat who died on Wednesday following an arson attack on her.
"The PIB has been instructed to investigate the incident quickly. The chargesheet in this regard will be also submitted soon," said the minister while talking to reporters after a meeting of Road, Transport Law Implementation Committee at the secretariat.
Law Minister Annisul Huq and Railways Minister Nurul Islam Sujon were also present at the meeting.
Responding to a question about the negligence of Sonagazi officer-in-charge Moazzem Hossain, the home minister said the OC has been withdrawn as the investigation into the case is on. "If his negligence is proved, departmental actions will be taken against him.
In reply to another question, the Home Minister said the Road Transport Act will be implemented soon after discussions with the stakeholders.
Law Minister Anisul Huq said instruction will be given to send the Nusrat case to the Speedy Trial Tribunal for its quick disposal when its chargesheet will be submitted to the court.