Rohingya repatriation: Bangladesh urges US, its friends to put pressure on Myanmar
It seeks resolution from US Congress with measures against perpetrators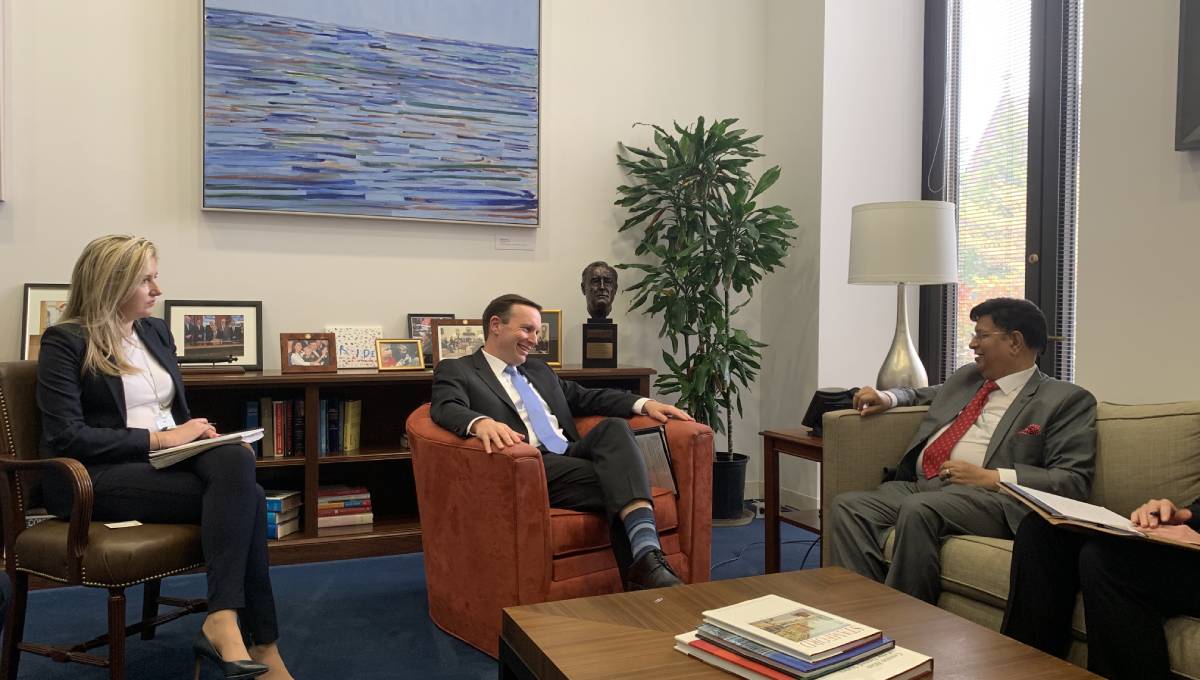 Dhaka, Apr 10 : Bangladesh has urged the US administration to solicit support on Rohingya issue from the countries who maintain close economic and commercial ties with Myanmar and together create pressure on Myanmar to take back its nationals from Bangladesh as per agreements signed.
Bangladesh also conveyed that it is extremely critical to create international pressure on Myanmar military so that they stop persecution on the Rohingyas and create conducive environment to facilitate the latter's safe return.
Foreign Minister Dr AK Abdul Momen met with Senator Christopher Murphy and USAID Administrator Ambassador Mark Green in Washington DC on Tuesday and discussed the issue, according to Ministry of Foreign Affairs here.
Senator Murphy assures FM Momen to remain beside Bangladesh
In his meeting with Senator Christopher Murphy, Minister Dr Momen suggested that it would be effective if both houses of the US Congress could pass resolution with clauses on sanctions to perpetrators and entities in Myanmar who persecuted the minority Rohingyas and grossly violated human rights.
He said the Myanmar authorities took back some Rohingyas in the 1990s when they were isolated internationally.
However this time they have not taken the required measures to implement the agreements to repatriate the Rohingyas to Myanmar, said the Foreign Minister.
Senator Murphy thanked Bangladesh Minister for his helpful briefings and assured to remain beside Bangladesh in dealing with this crisis.
USAID says will continue financial support to Rohingyas
At the meeting with the USAID Administrator, the Foreign Minister thanked the USA for standing beside the Rohingyas with material help as well as political support.
He said the problem was created by Myanmar and the solution lies with Myanmar too.
Green reassured Dr Momen that a peaceful resolution to the Rohingya issue is not just Bangladesh's concern rather it is a responsibility of the global community.
He said USAID will continue financial support to the Rohingyas and the host community.
He thanked the government of Bangladesh for its generosity and compassion.
Dr Momen briefed Ambassador Green about relocation of one lac Rohingyas from Cox's Bazar to Bhashanchar, an island which Bangladesh made habitable at own expense.
He said the Rohingyas will have livelihood opportunities in Bhashanchar.
Bangladesh Ambassador to the USA Mohammad Ziauddin accompanied the Foreign Minister during the meetings.