Feni girl's condition too critical to send to Singapore: Doctor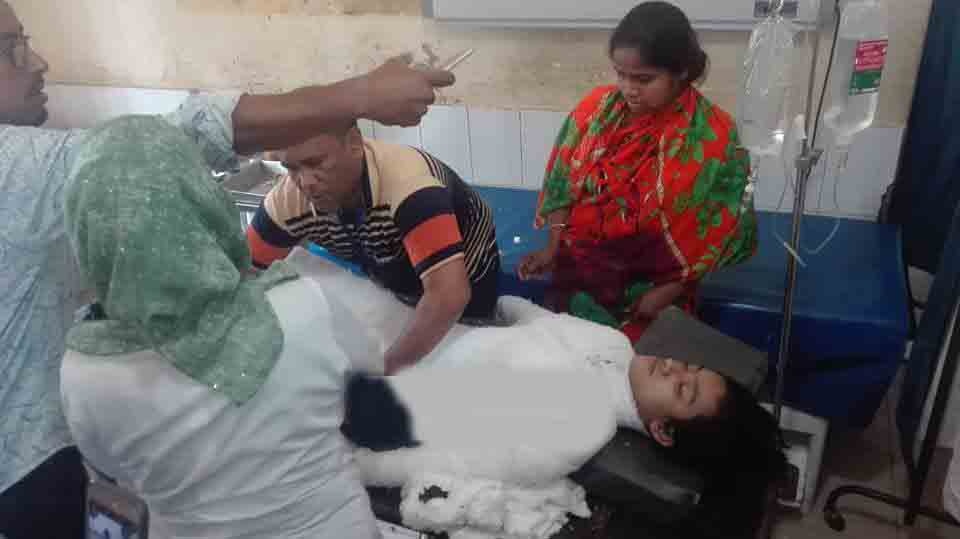 Dhaka, Apr 9 : Burned Feni madrasa student Nusrat Jahan Rafi's physical condition is not fit enough to move her to Singapore, said her physician.
Coordinator of the National Institute of Burn and Plastic Surgery Dr Samanta Lal Sen disclosed it after holding a video conference with the doctors of Singapore General Hospital on Tuesday morning.
The decision was taken after the video conference, he said adding, "Nusrat is not in such a condition to fly for five-hour."
"The doctors in Singapore also gave us several suggestions. We are following their directions and will update them daily. If condition improves, we will think about her transfer," said Samanta Lal.
Earlier on Monday, Prime Minister Sheikh Hasina has directed doctors to send Nusrat to Singapore for better treatment.
Nusrat was put on life support around 11:30am on Monday after she was set afire allegedly by students loyal to Principal Sirajuddoula of Sonagazi Islamia Senior Fazil Madrasa in Sonagazi upazila of Feni on Saturday.