Bangladesh Parliament model turns heads at exhibition on Louis Kahn at UNHQ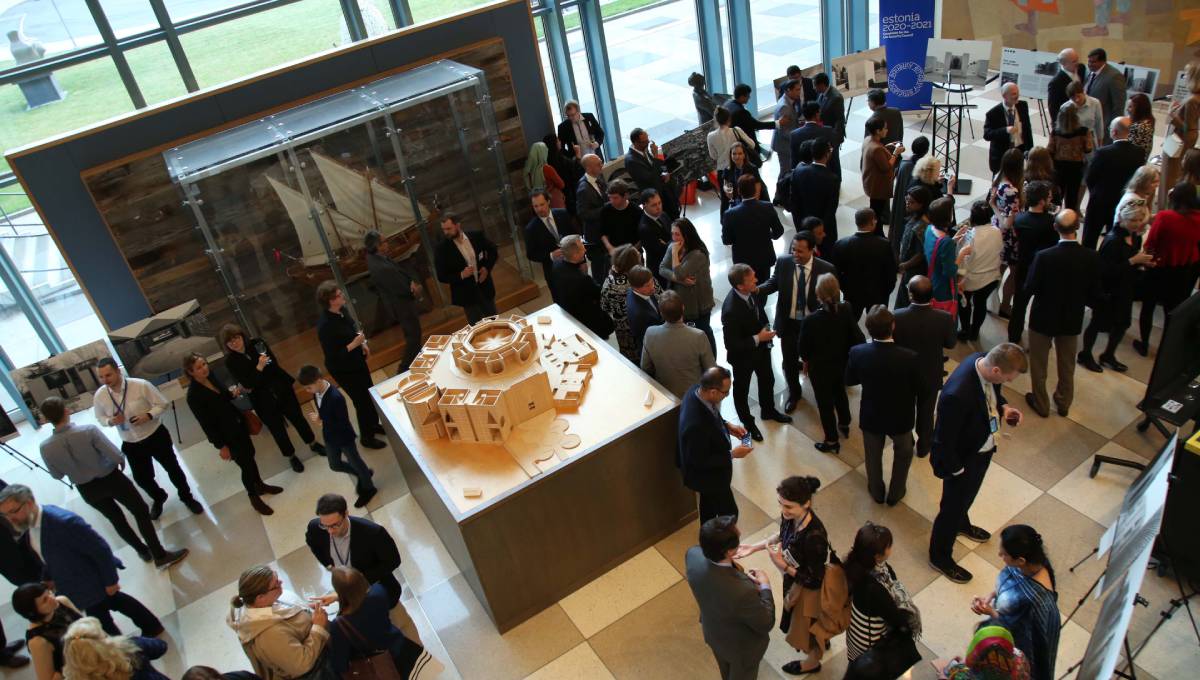 Dhaka, Apr 9 : A model of Bangladesh's National Parliament caught the attention of visitors at a photo exhibition on Louis I Kahn at the UN Headquarters.
'From Island to Island-The creative journey of Louis Kahn' was jointly organised by the permanent missions of Bangladesh and Estonia to the UN on Monday.
Designed by Arne Maasik, the exhibition highlighted great works of the Estonian-born American architect, Bangladesh Permanent Mission to the UN said in a press release.
Estonia's President Kersti Kaljulaid, Bangladesh's State Minister for Youth and Sports Zahid Ahsan Russel, General Assembly President Maria Fernanda Espinosa Garces, and Kahn's son Nathaniel Kahn, among others, attended the exhibition.
Russel said Kahn's magnum opus is Bangladesh's National Assembly Building. "It's quite an eclectic effort … [that] has forged an unbreakable bond between Bangladesh and Estonia which we are also celebrating today," he said.
Kaljulaid noted that Bangladesh's Parliament is one of Kahn's masterpieces. "The monuments Kahn built are epitomes of justice, freedom and dignity for which the UN works," she said.
Nathaniel spoke about 'human agreement', the philosophy of his father's architecture works "that we need so much in our today's world".
Permanent Representative of Bangladesh to the UN Ambassador Masud Bin Momen, Permanent Representative of Estonia Sven Jurgenson along with a large number of PR's, diplomats and the UN officials attended the event.