Banani fire: Injured firefighter dies at Singapore Hospital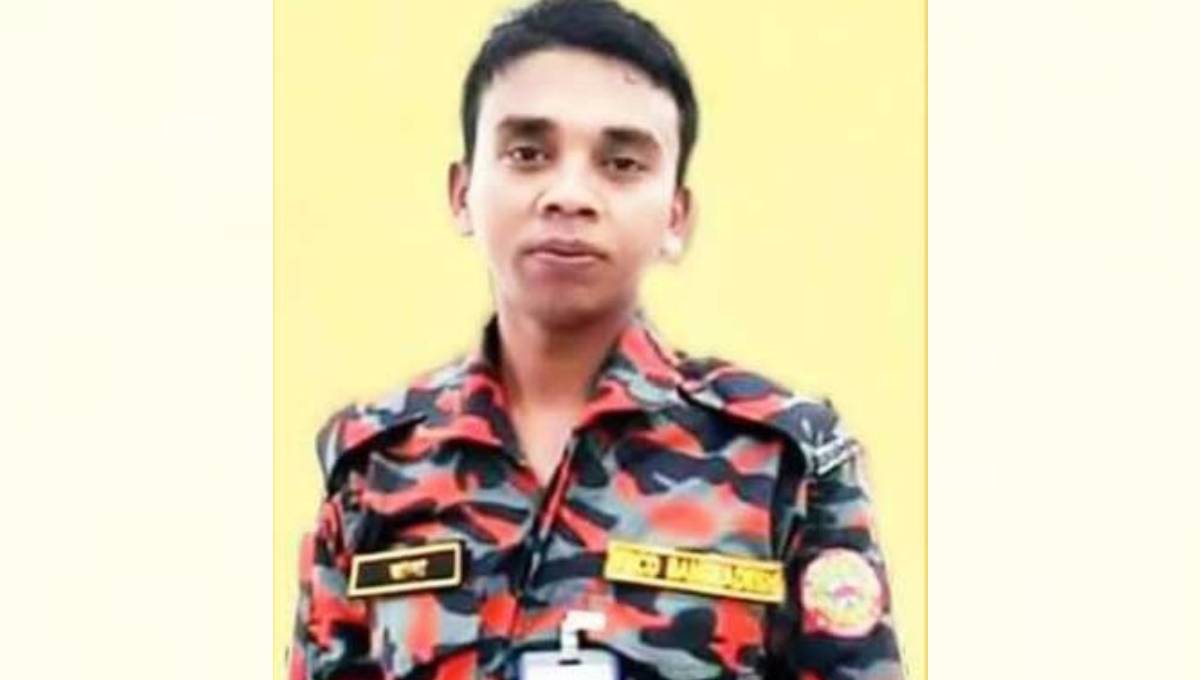 Dhaka, Apr 8 : Firefighter Sohel Rana, who sustained severe injuries during Banani FR Tower fire rescue operation, died at Singapore General Hospital early Monday.
He succumbed to his injuries at 4:17 am ( Singapore time), said Mahfuz Riven, duty officer of Fire Service and Civil Defence headquarters.
Rana was flown to Singapore from Combined Military Hospital (CMH) on Friday.
Sohel Rana, a staff of Kurmitola Fire Service and Civil Defence, sustained serious injuries on March 28 while rescuing people from FR Tower where a deadly fire claimed 26 lives and left many injured.