No country thinks foreigners are at risk in Bangladesh: Minister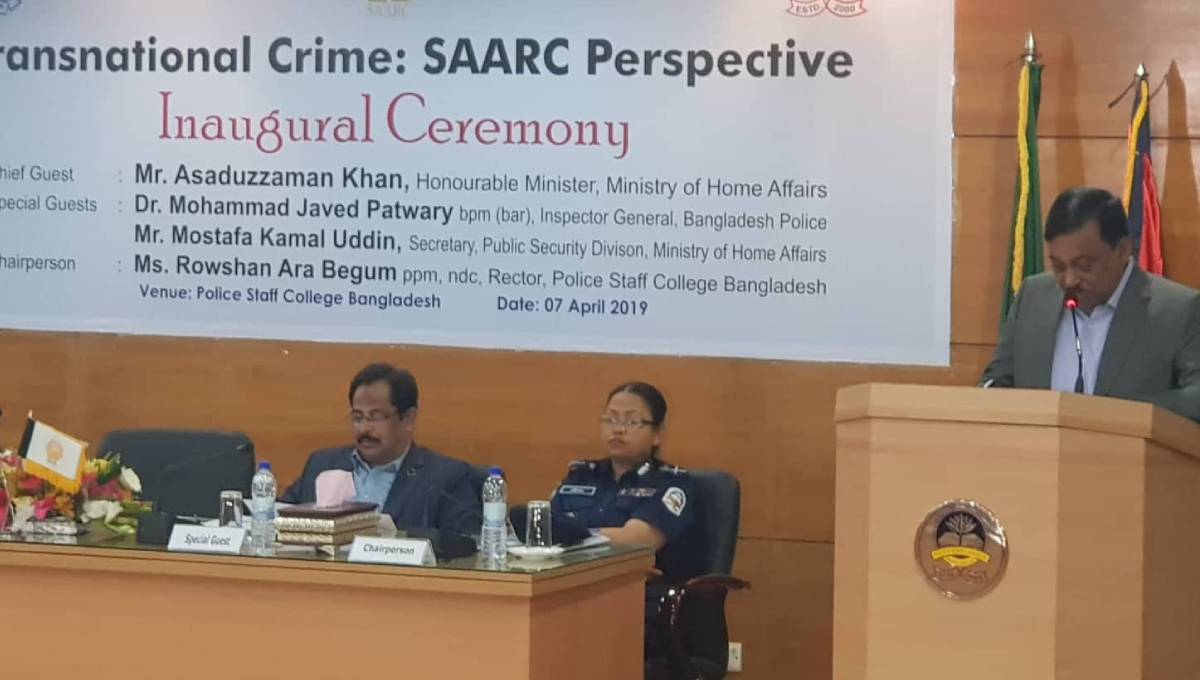 Dhaka, Apr 7 : Home Minister Asaduzzaman Khan on Sunday said no country thinks that foreigners living in Bangladesh are in threat or not safe.
The minister came up with the remark after inaugurating the "Transnational Crime: SAARC Perspective" course at the Police Staff College in Mirpur.
Earlier on Wednesday, the US Embassy in Dhaka issued a travel alert for its citizens planning to visit Bangladesh.
"We saw in the past that issuing alerts has become their (foreign countries) policy. They issue alerts often. We don't have any idea why they do so… If they've any information regarding the threats against their citizens in Bangladesh, they should provide us with related intelligence," he said.
Besides, the minister said, a total 614 members of several outlawed parties of Pabna will surrender to the police. "If they promise they'll return to normal life, all the necessary legal supports will be provided to them," he said.
Inspector General of Police Dr Mohammad Javed Patwary and Mostafa Kamal Uddin, Secretary to Public Security division of the Home Ministry attended the programme as the chief guests.