Bangladesh likely to see fastest economic growth in Asia: ADB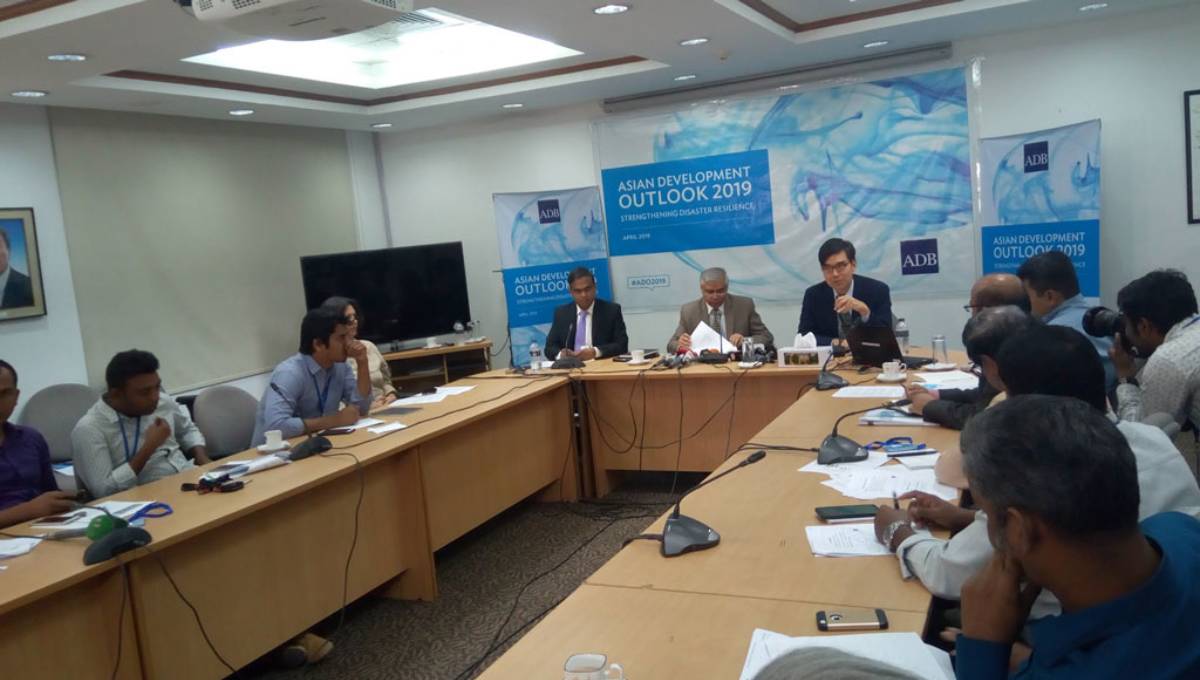 Dhaka, Apr 3 : Bangladesh's economy is likely to see the fastest growth in Asia and the Pacific, a new Asian Development Bank (ADB) report said Wednesday.
The Asian Development Outlook (ADO) 2019 forecasts that Bangladesh GDP is expected to grow by 8% in 2019-2020 with robust private consumption, increased public investment, strong export performance, and expansion in industries.
Favorable trade prospects are expected to continue despite a weaker global growth, ADB's flagship economic publication says.
According to it, exports and remittances are likely to be further strengthened while strong public investment is envisaged due to continued policy environment and expeditious implementation of large infrastructure projects.
"To sustain this momentum in the medium- to long-term, Bangladesh requires expanded industrial base, diversified export basket, improved business environment for vibrant private sector development, expanded tax base, better revenue collection for increased resource allocation, and human capital development," Country Director Manmohan Parkash said.
"Continued focus on prudent macroeconomic policies, sound debt management, strengthening the banking sector, removing infrastructure constraints, and reducing the cost of doing business are important to help achieve the long-term development vision of the country."