Two boys, one girl picked up for Gazprom Football for Friendship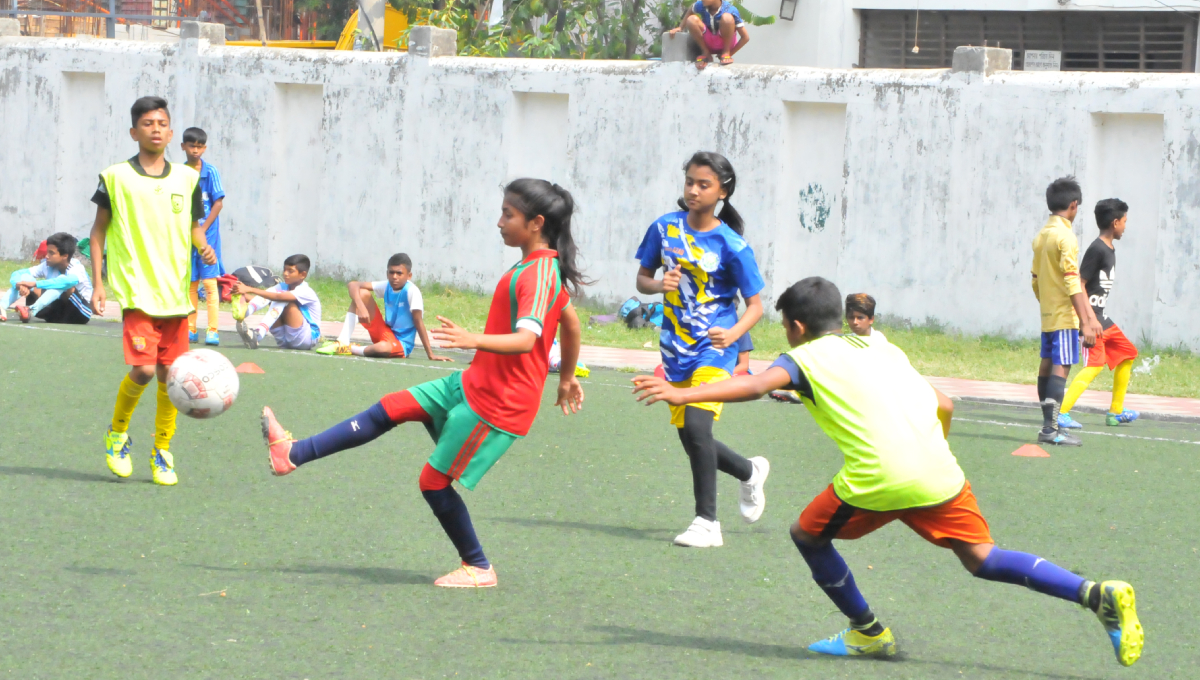 Dhaka, Apr 2 : Among 150 participants of under-12 age group booters, Bangladesh Football Federation (BFF) has selected two boys and one girl for the 7thseason of the Gazprom's Football for Friendship to be held in Madrid on May-June this year.
But the BFF is yet to announce the names of the players for completing some necessary formalities.
Head of BFF competitions, Hasan Mahmud said, "The selection process has been finished and we have picked up three kids–two boys and one girl—name of which will be announce dwithin two or three days," .
Replying to a question for delay, Hasan further said, "We need to talk with their parents regarding some issues like visa, passport and others,we can announce their names after the consent of the guardians."
Gazprom Football for Friendship, is an international children's social program since in 2013. Bangladesh has being taking part of this international program for the third time.
BFF has previously sent two under-12 booters to represent Bangladesh in FIFA World Cup held in Russia 2018. But this year, Bangladesh will send three representatives- a goalkeeper, a midfielder and a defender- who will attend a special campaign in Madrid from May 29 to June 2, will enjoy the final match of the UEFA Champions League on June 1.
Earlier this morning, BFF organized an open trial session under supervision of Head Coach Kazi Altaf Ul Haque on its artificial turf in Motijheel. At least 150 participants took part in this trail.
"I have primarily selected one girl as a defender and two boys for the other two positions including a midfielder and a goalkeeper. I have handed the list to the BFF. Now they will decide the final selection," said Kazi Altaf.
Meanwhile, Gazprom has launched the F4F program for developing kids' football and promoting friendship among kids from different countries. Juvenile footballers from 211 countries have being participating in this friendship camp for six years.