Gono Forum's Mokabbir takes oath as MP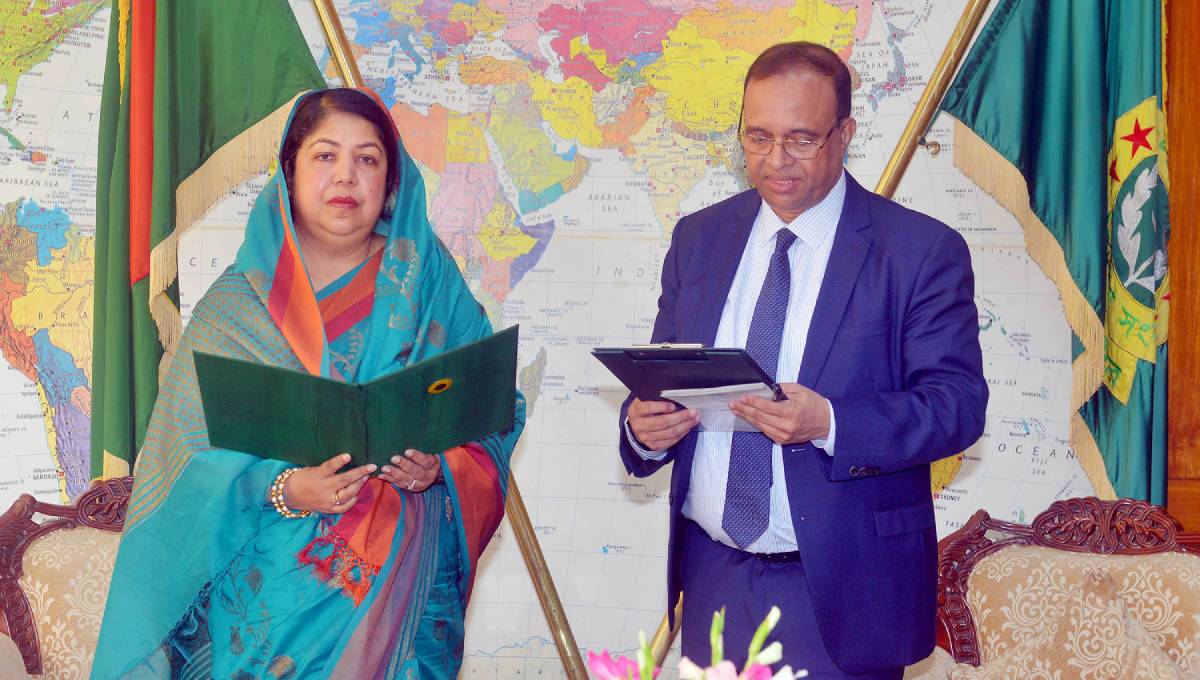 Sylhet Office : Gono Forum's another MP-elect Mokabbir Khan (Sylhet-2) took oath as a member of the 11th Parliament on Thursday, violating his party decision.
Speaker Dr Shirin Sharmin Chaudhury administered the swearing-in around 12:15pm at the Jatiya Sangsad Bhaban.
Chief Whip Noor-E-Alam Chowdhury and Whips Iqbalur Rahim, Mahbub Ara Begum Gini and Abu Sayeed Al Mahmud Swapan were, among others, present on the occasion.
Mokabbir is the second MP of the of the opposition coalition, Jatiya Oikya Front, to join the 11th parliament as Gono Forum MP-elect Sultan Muhammad Mansur (Moulvibazar-2) was sworn in on March 7 last.
On Monday, Mokabbir sent a letter to Speaker Dr Shirin Sharmin Chaudhury requesting her to make an arrangement for administrating oath to him.
Earlier on March 3, both Mansur and Mokabbir sent separate letters to the Speaker requesting her to arrange their oath-taking ceremony on historic March 7.
However, Mokabbir Khan did not take oath on that day.
BNP along with Gono Forum and some other parties joined the December-30 election in alliance under the banner of Jatiya Oikyafront. BNP bagged six seats while Gono Forum two in the election.
The alliance turned down the election results bringing the allegation of 'massive vote robbery' and decided not to join parliament.
Gono Forum expelled Sultan Mansur hours after he had joined parliament.
Contacted, party general secretary Mostafa Mohsin Montu said Mokabbir took oath going against the party decision. "We'll sit in a meeting today and take punitive action against him."