Khaleda's treatment at BSMMU begins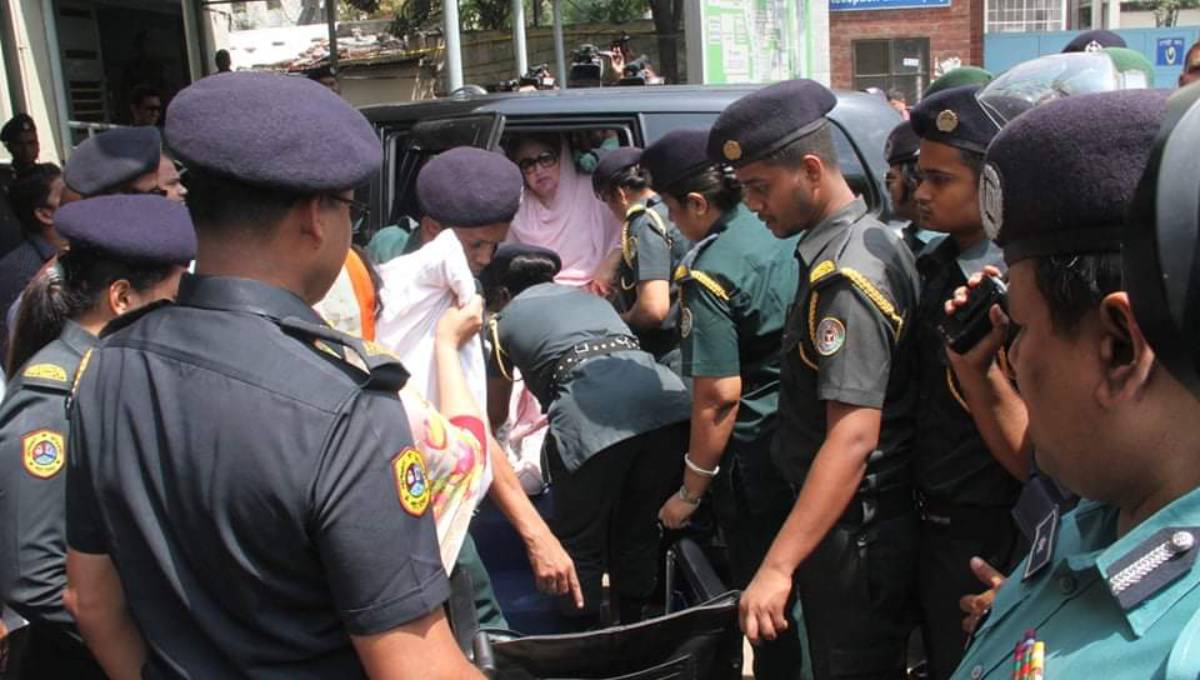 Dhaka, Apr 1 : Over an hour after Khaleda had been admitted to Bangabandhu Sheikh Mujib Medical University (BSMMU), a medical board on Monday started providing Khaleda with necessary treatment for her various ailments, including severe pain in the joints of her hands and legs.
"Khaleda Zia has been admitted to BSMMU's 601 cabin around 12:45 pm. We along with a five-member medical board visited her at the cabin around 2 pm," said BSMMU director Brig Gen Dr AK Mahbubul Hoque.
Talking to reporters at the hospital, he said the medical board carefully heard from Khaleda Zia about her physical problems. "After analysing her health problems, the medical board has given her a prescription, and she'll take medicines from today as per the prescription."
The BSMMU director said Khaleda has been suffering from serious pain in the joints of her hands and legs. "She is also very week as she can't take food and sleep well. Her sugar level is also high."
Mahbubul Hoque, however, said it apparently look Khaleda is not suffering from any critical disease. He also claimed that the BNP chairperson spontaneously talked to the medical members as she has confidence in them. "She also received their prescription gladly."