Sylhet Hi-Tech Park likely to be costlier by Tk 17.15 crore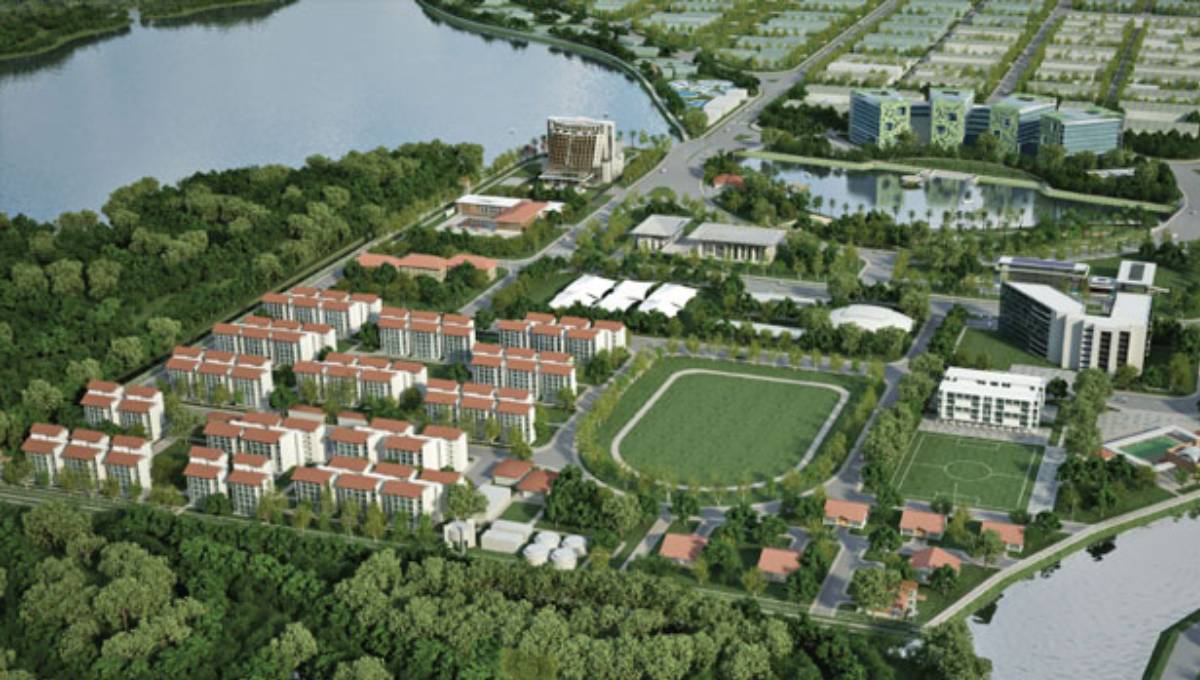 Sylhet Office : The land development cost of the under-construction Sylhet Hi-Tech Park project is going to be increased by about Tk 17.15 crore.
According to official sources at the Information and Communication Technology (ICT) Division, a proposal was forwarded by the Bangladesh Hi-Tech Park Authority (BHTPA) to raise the cost of the work by 12.88 percent over the contract amount.
The BHTPA undertook the project to develop it on an area of 162.82 acres of land at Companyganj upazila in Sylhet and moved to develop the land of the area.
Bangladesh Navy-run Dockyard and Engineering Works Ltd (DEWL) obtained the land development work of the hi-tech project titled: Earth work in periphery embankment, Site development by carried dredge-soil and Embankment Slop Protection at contract value of about Tk 133.19 crore.
Sources said the DEWL was selected for the work through direct procurement method (DPM) which means it did not have to compete in any tender process.
But recently, the DEWL proposed to raise its contract value saying that it will need extra 78,088 cubic meters of soil and 848,800 cubic meters of sand for the proposed land development.
After the survey, it revised the requirement reducing the amount of soil at 47,764 cubic meters and sand at 440,178 cubic meters and proposed raising the contract value by 12.88 percent or Tk 17.15 crore.
Officials at the ICT Division said they have put forward the BHTPA's proposal to raise the contract value to the Cabinet Committee on Public Purchase for its approval as the original contract value was approved by the same committee as the highest government authority.
They said the cost of land development of the Sylhet Hi-Tech Park Project will reach Tk 150.35 crore from the original contract value of Tk 133.19 crore once the extra cost is approved by the Cabinet body.
The BHTPA undertook the project at an estimated cost of Tk 187.12 crore by 2018 which was approved by the Executive Committee of the National Economic Council (Ecnec) at its meeting dated March 8, 2016.
But within two years, the estimated cost was again raised to Tk 290.25 crore in an Ecnec meeting held on August 7, 2018 which include the cost of land development, construction of bridge, boundary wall, approach road, administrative building, power substation, sewerage line, gas line, utility building and installation of fiber optic cable.