Strongly maintain building code: PM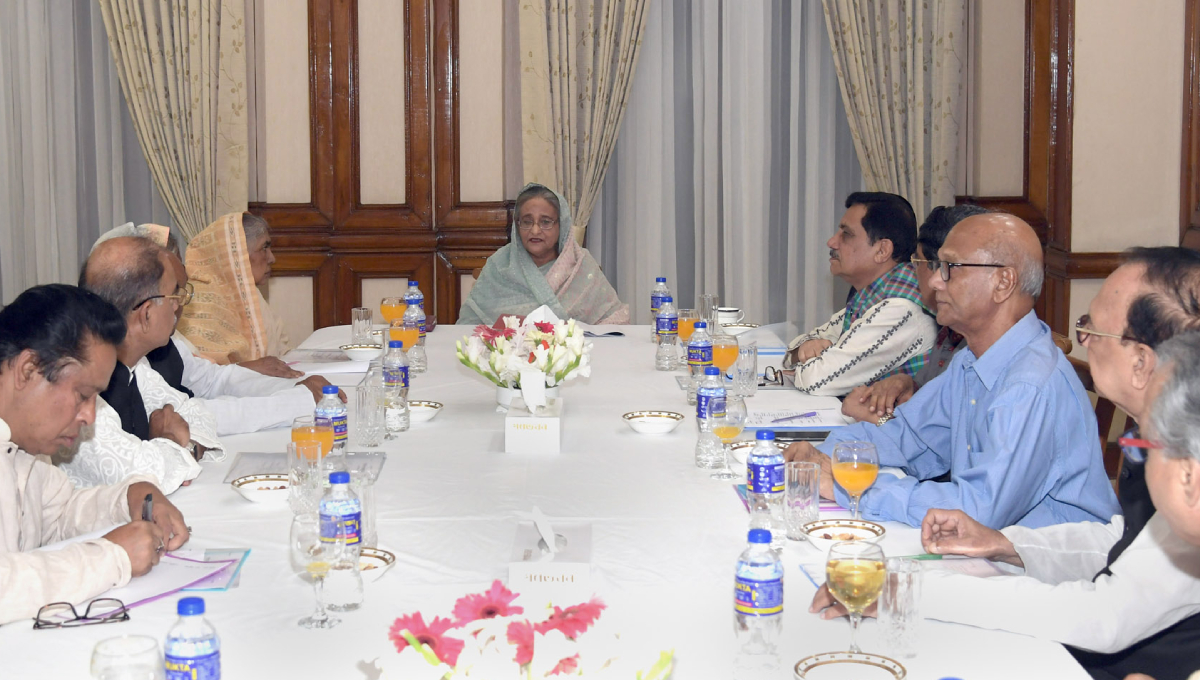 Dhaka, Mar 29 : Prime Minister Sheikh Hasina on Friday laid emphasis on strictly maintaining the building code while constructing high-rises in the country.
She also asked for increasing surveillance by government agencies alongside creating awareness among people about the building code.
Sheikh Hasina, also chief of the ruling Awami League, made the remarks while speaking at the party's presidium members' meeting held at her official residence Ganobhaban.
She said building owners and users have to take appropriate measurers over fire incidents in addition to ensuring other security steps.
Sheikh Hasina, who chaired the meeting, extended her sincere thanks to the fire service and civil defence, armed forces, law enforcement agencies and students of different educational institutions for their courageous and effective roles in tackling Thursday's fire incident at Banani in the capital.
The Awami League chief expressed deep shock at the beginning of the meeting and prayed for salvation of the departed souls who died in Thursday's fire incident, said a party press release.
She also strongly condemned the attacks on Christchurch mosques in New Zeeland during Jum'a prayers recently and expressed deep shock.
Sheikh Hasina also extended her sympathy to New Zealand Prime Minister Jacinda Ardern.
The AL Presidium meeting decided to form eight teams for celebrating the birth centenary of Father of the Nation Bangabandhu Sheikh Mujibur Rahman and strengthening organisational activities ahead of Awami League council.
AL Advisory Committee members, presidium members and central committee members will be included in these eight teams for monitoring the organisational activities at eight divisions.
These teams will intensively supervise the grassroots councils and organisational activities.
It decided to hold various programmes to celebrate the centenary programmes from the party. For this, the party will observe programmes throughout the year and publish books in this regard.
The meeting issued directives to all concerned to prepare a report and take actions against ministers, MPs and party leaders who are not working for the party-nominated candidates contesting different local government elections.
Party presidium members Matia Chowdhury, Sheikh Fazlul Karim Selim, Mohammad Nasim, Kazi Zafarullah, Advocate Shara Khatun, Piyush Kanti Bhattacharya, Nurul Islam Nahid, Dr Abdur Razzaque, Col (retd) Faruk Khan, Ramesh Chandra Sen, Advocate Abdul Mannan Khan, office secretary Dr Abdus Sobhan Golap and deputy office secretary Barrister Biplab Barua were present at the meeting.