Dr Kamal for national commission to ensure building safety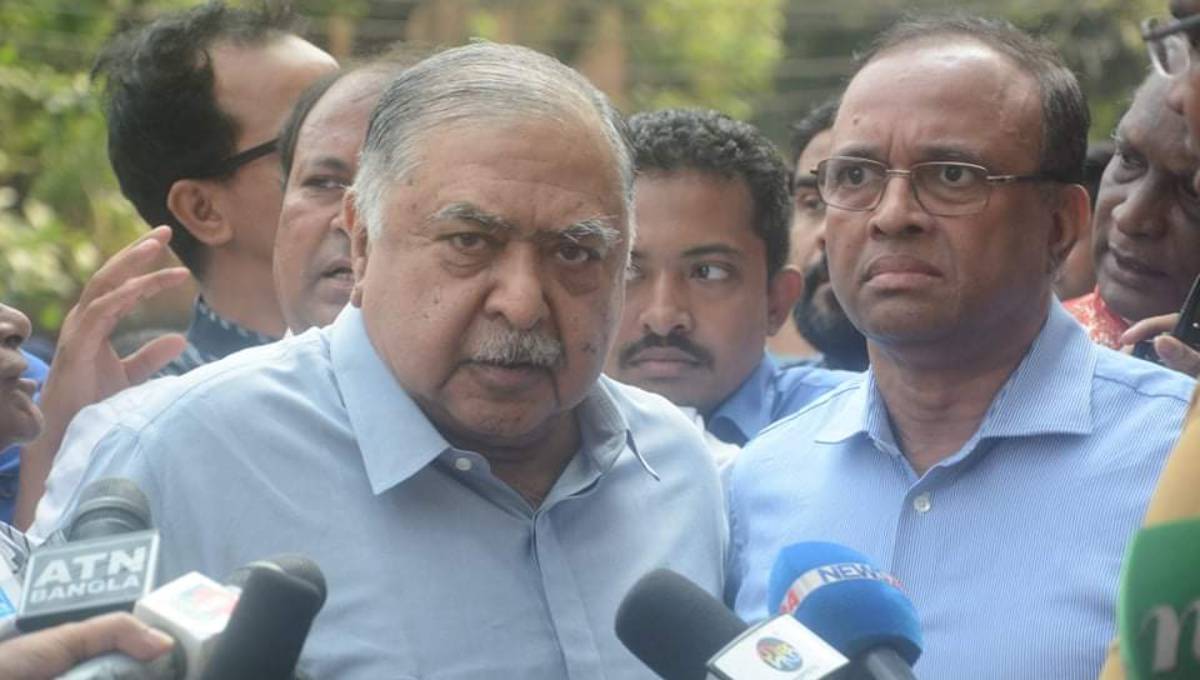 Dhaka, Mar 29 : Jatiya Oikyafront convener Dr Kamal Hossain on Friday suggested formation of a national commission to find out whether there is any lack of law in ensuring safe construction of high-rise buildings in the country.
"We should form a national commission to assess whether there's any lack of law in ensuring safety since high-rise buildings are being built every day," he said.
Dr, Kamal, also the president of Gono Forum, came up with the remarks while talking to reporters in front of fire-ravaged FR Tower in the city's Banani area.
At least 25 people were killed and over 70 others injured in the devastating fire on Thursday.
He said the FR Tower fire is a wake-up call for ensuring safe construction of buildings maintaining proper designs and the building code. "Especially, it'll have to ensure every building has the emergency fire exit."
Dr Kamal said the laws regarding the construction of buildings and ensuring public safety must be maintained and enforced.
He also said the lawful action will have to be taken against those violate the laws and rules. "It's the duty of the state to strongly monitor everything to avoid such accidents."
The Gono Forum chief said the Supreme Court Bar Association has formed a probe committee to look into the FR Tower fire incident and identify whether the state is performing its duty properly and the authorities concerned are properly approving building designs.
He urged journalists to help the probe body by providing them necessary information in this regard. "A national investigation is necessary, not an ordinary one, to unearth the actual reasons behind the fire incident."
Dr Kamal along with his party's some senior leaders went to the spot around 10am and talked to on-duty police officials about the tragic incident.