Never compromise education quality: President to pvt universities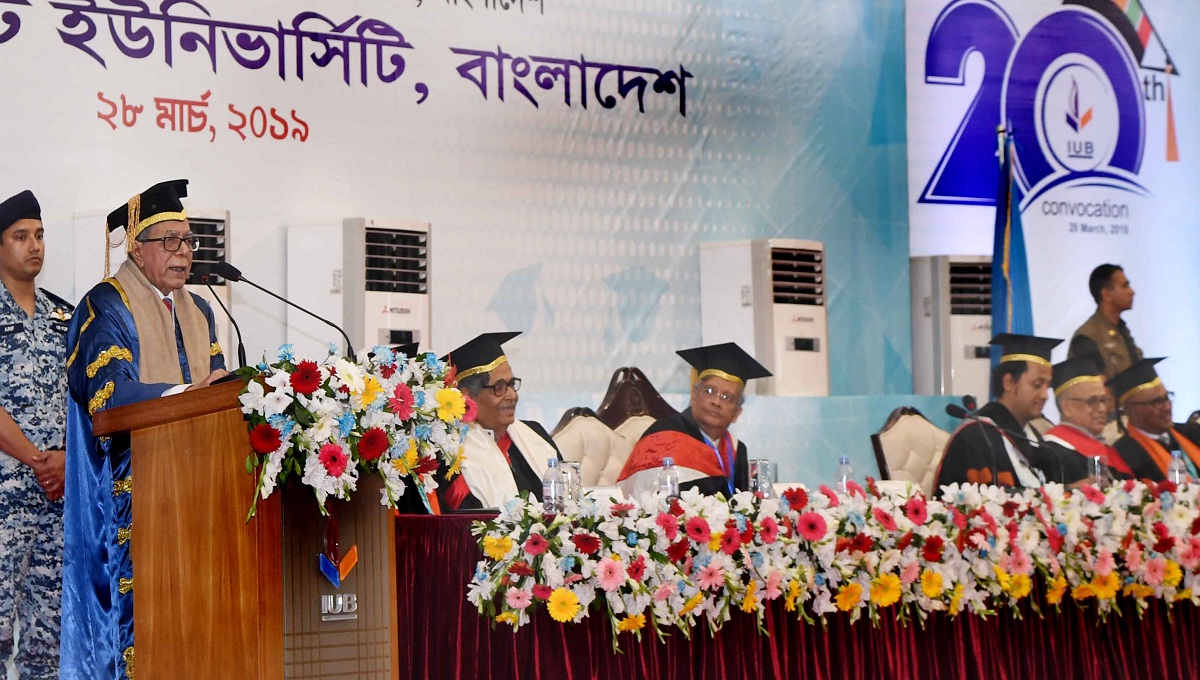 Dhaka, Mar 28 : The quality of education must never be compromised as it is associated with employment, dignity and acceptability, President Abdul Hamid said Thursday.
"If quality is not ensured, then the number of educated unemployed graduates will increase. The universities will have to run their education programmes keeping this in mind," he told the 20th Convocation of Independent University, Bangladesh (IUB) in the city's Bashundhara area.
The President reminded everyone that the 21st century is very competitive and pointed that there is no alternative to making the young generation skilled in knowledge, science and information-technology to survive in this era.
"So, the government has modernised the educational curricula and emphasised science and technical education," he said. "Education has been brought under digital programmes."
President Hamid said the number of universities – both public and private – has been increased to broaden the scope of higher education. Currently, there are 103 private universities operating in Bangladesh.
"Now, the challenge before us is to ensure the quality of education," the Chancellor said. "We must remember that employment, dignity and acceptability are associated with the quality of higher education. So, quality cannot be compromised in any way."
He urged the universities to turn themselves into research centres, saying: "You have to keep in your mind that the university is the highest centre of knowledge research, not a business centre."
A total of 1,166 students received degrees from six different schools under 29 programmes and disciplines. Of them, 825 are in undergraduate programmes while 341 students obtained MA degrees.
Biochemistry student Samara Tawziat Choudhury was this year's Valedictorian and Chancellor's Gold Medalist while four students from undergraduate programmes received medals and crests for their outstanding contribution to extracurricular activities.
Prof Abdullah Abu Sayeed, founder-chairman of Bishwa Sahitya Kendra, delivered his speech as the Convocation Speaker. Deputy Education Minister Mohibul Hassan Chowdhoury and University Grants Commission Chairman Prof Abdul Mannan also spoke at the event.
IUB Vice-Chancellor M Omar Rahman delivered the welcome speech. The university's board of trustees Chairman A Matin Chowdhury also spoke at the convocation.